All articles

Print
All articles
Sorted by published date
By Me.Linda Hammerschmid on November 1, 2015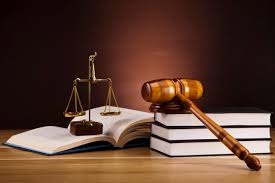 The powers that be have decided to modify, yet again, the Quebec Civil Code of Procedure [C.C.P.] which will come into effect January 1, 2016. So it seemed only fitting to let you in on a few of the more important changes and new arrivals in the domain fondly known as Family Law.
You should first be aware that every time a Government changes existing legislation, under the guise of making Justice more accessible and less costly, I shudder.

By Amb. Freddy Eytan on November 1, 2015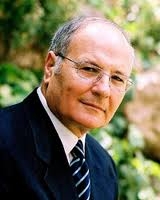 Jérusalem ~ Depuis plus d'un siècle nous affrontons dans notre pays des vagues de terreur. Ces vagues ont frappé sauvagement des Juifs et ont saccagé leurs bienspartout dans le monde avant même la création officielle de l'Etat d'Israël.
La « révolte arabe » a été toujours caractérisée par des émeutes à l'arme blanche contre des civils innocents résidents à Jérusalem, à Hébron ou à Safed. Ces « Intifada » sont déclenchées toujours par une incitation à la haine des leaders politiques et religieux. Ils propagent à chaque fois des mensonges grossiers et manipulent les foules en désinformant la réalité sur le terrain et les intentions réelles des gouvernements israéliens.
By Alan Hustak on November 1, 2015

Fifty years ago this week marks a dramatic turning point in relations between Catholics and Jews.
On Oct. 2 8, 1965, Pope Paul VI issued a ground breaking Vatican II declaration, Nostra Aetate (In our Time) which ordered Catholics "to enter with prudence and charity into discussions and collaboration" with people of other religions, especially Jews . It represents an historic condemnation of anti-Semitism and paved the way for ecumenical dialogue. In particular, it rid the church liturgy of its offensive language which for centuries had dismissed Jews as "perfidious."
By Robert Presser on October 28, 2015

Congrats, you got the call! Whether you are an experienced parliamentarian or part of the new wave of government MPs, being asked by the PM to sit in cabinet is a transformational experience in the life of a politician. Your success or failure is dependent on much more than just your intelligence, wit and talents. Here are a few things to consider as you prepare to walk into Rideau Hall on November 4th:
You are one of a select club of thirty or so cabinet ministers, but there are another 150 members of the Liberal caucus who are not in cabinet and probably a majority of them would have liked to be in your place. You are still a member of caucus, and these other Liberals are still your colleagues.


By David T. Jones on October 11, 2015

Washington,Dc - What the world is seeing in Syria is a painful illustration of politicomilitary reality.
Nature deplores a vacuum.
Politics is even less forgiving of vacuums.
And the West now has the opportunity to watch Russia, accompanied by Hezbollah and Iran, fill that vacuum.
It is difficult to characterize the reactions of observers—something akin to a betrayed spouse or a naïf who believed that Nigerian prince on the internet wanted you to assist him with his million dollar bank transfers

By Suzanne Reisler Litwin on October 7, 2015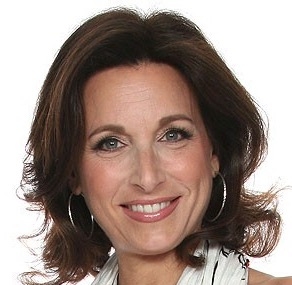 Stop it! Just stop it! It's getting out of control! It's getting to the point that we can't live our normal lives without someone, some place, somewhere telling us you can't do something.
Smoking!
Ok, I get it. It's bad for your health. For this reason I don't smoke. I won't smoke. I made that decision for myself. I don't go to places where people smoke. That's my choice. But there are people who do enjoy smoking and that's their choice. Not mine, but theirs.


By Alan Hustak on September 27, 2015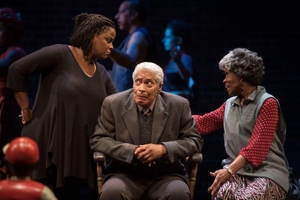 The Adventures of a Black Girl in Search of God at the Centaur until October 18 is a riveting, highly theatrical excursion into the mysteries of life and death and the healing power of a faith community. At its core is the age old conundrum: How can a loving God allow bad things to happen to good people?
Djanet Sears, who wrote, developed and directs her own work engages us in a three hour fantasy of her making. Sears is a born story teller who has combined West African tradition with the fervor of an old time American gospel revival meeting to come up with an extravagant, vivid, and occasionally taxing, theatrical experience. The play explores the Black experience in Southern Ontario - present and future, and is rooted in the light of the past all the way back to the War of 1812, when Captain Runchy's Company of Coloured Men fought for the British.
By David T. Jones on September 21, 2015

Wasington, DC - Former U.S. Vice President Al Gore made a name for himself (and snarfed up a Nobel Prize) with his "Inconvenient Truths" film. The film, although in retrospect fundamentally and irredeemably flawed, professed to convince viewers that "global warming" (or "climate change") was a near term peril that would inalterably damage the earth and its inhabitants (flora and fauna both) unless dramatic, near term action was taken.
Essentially, viewers rejected the Apocalypse Today (or at latest tomorrow). They decided (correctly or not) that Gore was wrong, the data was skewered, the time lines were too long to worry about in a foreseeable lifetime, and/or there was nothing normal citizens or societies could do other than wreck their economies if they embraced the solutions.
By Beryl Wajsman on September 7, 2015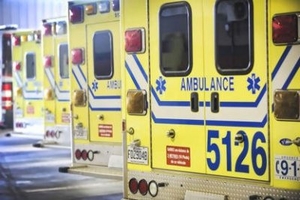 It is 3.40 in the morning, Saturday, September the 5th as I write this. It's the kind of sultry late summer night that Montreal famously seduces you with. Gentle, tangy breezes caress your face. Somewhere in the distance people are laughing. Elsewhere, there is the sound of a deep, soft saxophone bringing Coltrane's "Night Train" to life again. I am savouring the first sips of Irish whiskey slither in their serpentine manner down my throat. I'm an Irish whiskey guy anyway, but tonight's brand, "Writer's Tears," is particularly aptly named. Because I'm not drinking to top off what should have been an evening of passion and pleasure. I'm drinking to take the edge of a harrowing fourteen hours that could only have been dreamt of in the imagination of Franz Kafka on crack. Or been realized in the brutish, venal, petty reality that has come to define the daily combat between governors and governed in Quebec.
By Beryl Wajsman on September 2, 2015

Elected officials need not all be lawyers. In fact, sometimes it is better that they are not. But all those who present themselves for election as lawmakers - at any level of government - must be familiar with the basic concepts of justice that are the foundation of our free society. If they are not, they do damage to the delicate fabric of our most basic civil liberties.
The decision of the city of Beaconsfield to install cameras on its garbage trucks is an example of such damage.
By Joel Ceausu on August 30, 2015

If you're like most people, you probably suspected it all along, even joked about it come tax time, bill time, paycheque time, heck anytime at all. But the Fraser institute in its most recent report confirms it:
The average Canadian family paid more in taxes last year than for food, clothing and shelter combined.
According to the Vancouver-based think-tank, families spent $33,272 (42.1%) of income to the federal taxman and his provincial, municipal, and school board minions compared to $28,887 (36%) on basic necessities last year.
By Fraser Martin on August 23, 2015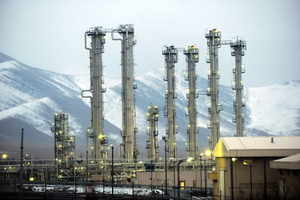 Around 1960 the Kingston Trio recorded Sheldon Harnick's satirical ditty "The Merry Minuet" which, while underlining the climate of discord and hate prevailing in the world recalls that mankind had been endowed with "the mushroom shaped cloud"and that someday inevitably someone will "set the spark off…..and we will all be blown away". We have just recently been given a stark reminder of the consequences of such action through images of the destruction, devastation and death wreaked upon Hiroshima and Nagasaki in 1945.


By Beryl Wajsman on August 17, 2015

I have written, sadly and far too often, of the institutions in Quebec that have sought to impose conformity and constraint on freedom of expression. It is a systemic illness. But today, in the midst of what should be a restful summer pause from political excesses, we are facing what may be the most serious threat yet. The Couillard government has proposed a law that would allow the Quebec Human Rights Commission (QHRC) to censor speech that promotes "fear of the other." The proposed law is Bill 59. Hearings are about to start. And it underscores once again Quebec's continuing problem with freedom.

By Beryl Wajsman on August 14, 2015

Quebec seems always to be digging for new lows in its abuses of civil rights. In the latest instalment, the government is demanding that merchants enforce shunning of citizens. Yes you read it right. The Régie des alcools, des courses et des jeux (RACJ) is threatening to pull the liquor license of well known Restaurant Buonanotte unless its owner, Massimo Lecas, agrees to refuse service to a list of people the RACJ considers "undesireable." It's not the first time the RACJ has tried this. The other two times were also against Italian restaurants. Does the expression "ethnic profiling" resonate with anyone? What's next...blacklists to apartment owners and retailers not to rent or sell to those blacklisted?

By Father John Walsh on August 9, 2015

People are often happy to scratch the surface of discontent and see little victories that offer hope. The major difficulty is that the problems created by any system require that the system be literally dismantled and sent to the sin bin, not the recycling bin. The bishop of Rome, as he refers to himself, signed the encyclical Laudato si, on care for our common home, Francesco or simply Francis. Why does Francis do what he does? To the first question posed to him: Who is Jorge Mario Bergoglio? He answered, I am a sinner and he added that he wished it were a verb "mercying" him all the time.


By Amb. Freddy Eytan on August 9, 2015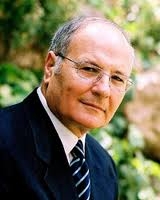 Jérusalem ~ La mort d'un bébé palestinien dans un incendie criminel commis au lendemain d'une agression à l'arme blanche contre un défilé de la Gay Prade à Jérusalem bouleversent les esprits et plongent la société israélienne et ses dirigeants dans le dédain, le mépris et dans la honte collective.
Rien n'explique ces actes insensés revendiqués au nom de la Thora, du Messie ou de Dieu ! Ces attaques odieuses par des vengeurs juifs contre des familles palestiniennes, contre des mosquées et des églises, ou contre nos propres compatriotes homosexuels sont injustifiables et impardonnables. Les préjudices et la loi du Talion sont incompatibles aux valeurs universelles et démocratiques car contrairement aux peuples qui nous entourent, nous savons condamner fermement et arrêter les coupables !
By David T. Jones on July 21, 2015

Washington, DC ~ In 1992 when I was preparing for my assignment in Ottawa as political counselor, I read many serious, academic oriented books and spoke with a wide variety of individuals in Washington with hands-on experience in Canada. I also had the good fortune to talk with counterparts in the Canadian Embassy.
During the process, however, I also encountered a little cartoon book, Son of a Meech: The Best Brian Mulroney Jokes, edited by Mark Breslin and published in 1991. A quick search of the Internet did not reveal it available for current sale. It was unique in its way; frankly, I'd not seen anything outside of straight pornography with such viciously crude humor.

By Amb. Freddy Eytan on July 16, 2015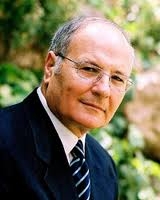 Jerusalem - Le 14 Juillet 2015 sera inscrit dans les annales comme un jour sombre pour le monde libre car les Ayatollahs sont entrés triomphalement dans le club fermé des pays capables de devenir un jour une puissance atomique.
En signant à Vienne un mauvais accord avec l'Iran, l'Occident abandonne ses principes et ses valeurs universelles. Elle l'a fait avec précipitation pour aboutir enfin de compte à un accord dangereux qui encourage la prolifération et le terrorisme et plongera toute la région dans une instabilité permanente.


By Beryl Wajsman on July 13, 2015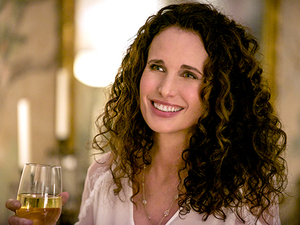 "We want our streets teeming with sensual echoes framed in smoky blue-grey hazes fueled by intoxicating spirits. We crave to hear the sweet murmurs of pleasure. We yearn for those breathless encounters on the precipice of peril and menace. Without all this, life would be nothing but a vast treadmill from birth to grave. Let's all be kids in a sandbox and act like 'boys and girls together' to borrow William Goldman's phrase, and suck the marrow out of the bones of this thing called life!"
I don't usually write about movies. But the criticism of Magic Mike XXL has reached the crescendo of a public issue. And, save for a few brave female commentators who admit liking the pure fun of watching male hunks and some great dancing, the general condemnation is breathtaking in its hypocrisy.
By Beryl Wajsman on July 9, 2015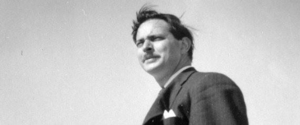 To be frank we were thinking of not commenting on the passing of former Premier Jacques Parizeau. Enough has been written in our pages over the years. Our disagreements with him are on the record. Yet some of the outpouring of opinion on him in recent weeks ascribing so many achievements to him - so much nobility of purpose - demonstrated such a lack of intellectual rigour, so much pandering to political correctness, that we felt some perspective was in order.


By Beryl Wajsman on July 9, 2015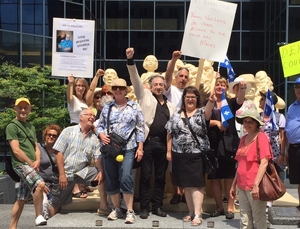 Jean Bottari has the type of face that lets you know what life is about. It reflects toughness, determination and pain. It's in his eyes. He's seen it all. And the handsome vigour of his face that younger men would envy, cannot mask what his eyes have seen and what they say. Bottari has spent much of his working life in the healthcare system. Specifically taking care of elderly patients in chronic care facilities. And he was revolted by the treatment of our seniors in our CHSLDs. He confronted authorities and organized and gave hope to his colleagues. But this kind of work takes its toll. He left his work pained in heart but not broken in spirit. Bottari decided to do something about it.
By Beryl Wajsman on July 9, 2015

The Couillard administration is failing in its promise to restore the dignity of all citizens on minority rights and constitutional protection of language. This failure will inevitably harm economic recovery as surely as the policies of the Marois government did. Appeasement of language extremists for political expediency, impotence or unwillingness to reign in the OQLF and the tactic of changing rule and regulation to thwart judicial decisions, is making Quebec look like nothing other than a banana republic.
We yearn for investors from outside Quebec to invest here. We know that foreign investment is critical to job creation and to increased bank credits for small business.
By Amb. Freddy Eytan on July 9, 2015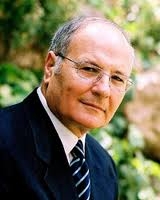 La dernière escalade de violence dans le Sinaï, les combats sans fin en Syrie, au Yémen et en Irak, les vagues interminables de réfugiés terrorisés fuyant l'enfer, les terribles attentats en Tunisie, en France, et au Koweït, les images effroyables de noyade et d'asphyxie de non musulmans enchainés, et les dernières décapitations notamment à Palmyre, par des citoyens islamistes européens, devraient secouer l'Occident et tous les hommes de bonne volonté.
Et pourtant, rien n'arrête l'horreur, la barbarie se poursuit de plus belle, voilà déjà plus d'un an.
Nous assistons chaque jour, dans la panique et le désarroi, comment des barbares assassinent aveuglement et avec le sourire tous ceux qui ne font pas partie de la mouvance islamique. Comment ces vandales saccagent et détruisent le patrimoine culturel de l'Humanité.
By Beryl Wajsman on July 9, 2015

So, Premier Couillard defends his decision to table legislation requiring French descriptors on trademarked English store names by characterizing it as "protecting basic politeness" to francophones. Some media commentators have actually bought into this transparent disingenuity. We thought it might be worthwhile to provide him with a list of what civil politesse – politeness – really should be about.
Politeness is….respecting the rule of law and abiding by the decision of Quebec courts that descriptors are not required.
Politeness is….not expanding Bill 101 which itself protects trademarked names from the application of the language laws.
By Jeffery Vacante on June 23, 2015
As the venerable Canadian department store The Bay continues the process of rebranding into Hudson's Bay, which is part of a plan to go upscale and thus to fit a bit more comfortably into the culture of a corporate family that now includes Lord & Taylor and Saks, one wonders how this change will affect the facade of the company's downtown Montreal store on Ste. Catherine Street. Removing the old yellow "The Bay" lettering and replacing them with the longer "Hudson's Bay," or more likely, "La Baie d'Hudson," won't be a simple matter since the old signs fit perfectly inside the arched recesses that dominate the facade of that grand old red sandstone building.
By David T. Jones on June 23, 2015

Washington, DC - The classic teacher student ratio has been said to be "Socrates at one end of a log and the student at the other end."
Unfortunately, even in the time of Socrates, there were very few such teachers. And today one suspects there are none.
The educational bureaucratic effort is to get the most students taught by the fewest teachers. They hope that the students learn something and the teachers do not walk away from the process. Unionized teachers, however, seek to teach the fewest number of students with the shortest work day implicitly (if not explicitly) citing Socrates as an example.
The U.S. educational process has seen an interesting evolution.
By Father John Walsh on June 23, 2015

The human being is a work in progress. The human narrative is being re-written. "Human" means many things to many people. Hat's off to Mayor Denis Coderre, Mayor of Montreal, for inviting 30 mayors of the cities of the world to a Summit in Montreal to address the theme, Living Together. Humans living together. No person is an island and communities are made up of diverse individuals from a variety of traditions, languages, cultures, religions, secularists and atheists. Diversity is a treasure to be opened and shared by all humanity. Diversity is ubiquitous. Our streets and our neighborhoods are a microcosm of the diversity found in the entire world.


By Robert Presser on June 23, 2015

I write this column as I return from the Global Petroleum Show that took place in Calgary, Alberta. The trip, as part of a Quebec delegation exhibiting and holding supplier meetings at the show, allowed me to gauge the reaction of a segment of Albertans (read, oil patch executives) to the recent election of the province's first NDP government, lead by Rachel Notley. The comments I am going to share with you are a rather pleasant surprise, given the chortling and dismissive amusement displayed by many columnists in the mainstream media in the election's aftermath.
First, there is no panic. From a taxpayer's standpoint, there is general acceptance that the Alberta portion of the income tax will increase for anyone in the upper middle-class and above.
By Frédéric Hébert on June 23, 2015
Il existe au Québec depuis bien des années une sorte d'apartheid linguistique au niveau de l'accès à l'éducation primaire publique bilingue. Il demeure anormale que seules les communautés d'expression anglaise du Québec ont accès à ce système d'enseignement, au détriment de la majorité d'expression française du Québec. Lorsque je parle d'écoles publiques bilingues, je fait spécifique référence aux écoles publiques anglaises qui offrent des programmes d'enseignement bilingues où le français occupe un temps de classe variant entre 50% et 90% de l'horaire régulier. L'accès à ces écoles reste évidemment le privilège des communautés d'expression anglaise du Québec.
By Amb. Freddy Eytan on June 12, 2015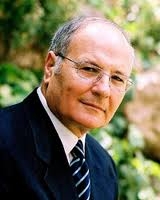 Jérusalem - Israël s'alarme à juste titre contre le boycott car il prend une ampleur sans précédent et constitue une menace réelle sur l'avenir de nos relations économiques, académiques, culturelles, sportives, et politiques. Il ne s'agit pas seulement d'une opération mondiale bien organisée et structurée qui a pour but d'exercer des pressions pour qu'Israël se retire des Territoires mais d'une campagne bien huilée et mensongère à des dimensions internationales discriminatoires et dangereuses.
Il est légitime de critiquer la politique d'un gouvernement mais comment lutter contre l'antisémitisme quand l'incitation à la haine à l'égard d'Israël et des Juifs prend des proportions incalculables dans le cadre de la globalisation et de l'Internet.
By Alan Hustak on June 12, 2015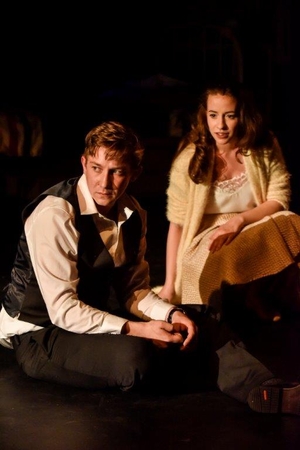 Comparisons are odious. Books are not movies. Movies are not stage plays and Broadway musicals are something else altogether. The Segal Centre's production The Apprenticeship of Duddy Kravitz, the musical, which had its run extended into July even before it opened, stands on its own as a fearless, reimagined version of Richler's classic novel. Even Richler's widow, Florence and eldest son, Daniel who were at the opening approved. But it is a show with limitations, not so much a musical as a play with music. You keep waiting for a signature show tune, an anthem to hum as you leave the theatre, but there isn't one. Eight songs into the first act, a song and dance routine, Art and Commerce, encapsulates the spirit of the evening and finally kick starts the show.

By Beryl Wajsman on May 25, 2015

"Someone, somewhere in the bowels of the OQLF bureaucracy wants to impose a home-grown version of Alabama Gov. George Wallace's rallying cry in the 1960s of,"Segregation now, segregation forever!" No it is not a stretch to make this parallel. It is actually perhaps time to stop being politically correct about what is "normal" in Quebec. Segregation of people by color is not "normal." Segregation of ideas and words in the press by language is also not "normal."
Lily Ryan is the publisher of the Pontiac Journal, a free weekly, home delivered to a bilingual community. It is an English newspaper. But in an effort to serve all members of her community,Ryan began publishing articles and ads in French some years ago. The only French community paper, Le Réveil, had closed in the 1980s.
By Beryl Wajsman on May 15, 2015

Well, prohibition season is upon us and in full swing.
What seems to be an at least yearly event, perhaps corresponding to the weather, is in full throttle at provincial and municipal governments. Politicians find it easier to prohibit first, question later, than concentrating on getting the basics right. It is an appeal to the base politics of fear and a perpetuation of the lie that life can be legislated into what David Taylor Jones has called the "zero-risk" state.
This kind of politics is wrong. It infringes on Charter rights and natural justice. And worst of all it treats us all like children. The essence of a free society is just that – freedom - to speak as we like, to choose as we like…even if they are bad choices.
By Julius Grey on May 14, 2015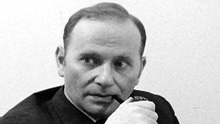 The death of Allan Borovoy deprives Canada of a unique voice speaking in favour of liberty, but without the constraints of political correctness.
The human rights industry in Canada has often shown undue deference to fashionable causes, whatever they might be for the moment. Allan Borovoy, long-time president of the Canadian Civil Liberties Association, never let himself be swayed by fashion. As a lawyer, writer and activist, he put individual liberty first and in particular defended freedom of expression, which is always under attack. Unfortunately, Canadian human rights activists are all in favour of freedom of expression, but not when their favourite cause is at issue.
By David T. Jones on May 14, 2015

I didn't know that I could have two mothers.
Nor did I know that my little sister could have two fathers.
Indeed, I didn't know (at age four) that my mother was pregnant, and when my sister appeared in our apartment and I viewed her diaper being changed, I asked with naïve ignorance, "Where's her little 'gigger'?
Yes, I also assumed until about age 10 that "the stork brought me" or that "you were found under a cabbage leaf"—both then-prevalent circumlocutions for the messy reality of sex and birth. To be sure by that age such nonexplanations were wearing a bit thin.

Previous
1
|
2
|
3
|
4
|
5
|
6
|
7
|
8
|
9
Next