All articles

Print
All articles
Sorted by published date
By Prof. Peter March on January 15, 2017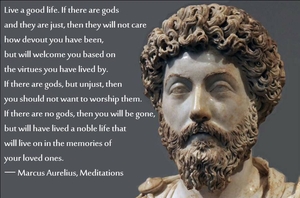 It is difficult to write this little piece. My chest bursts with the desire to weep for sudden memory, uninvited shame, and long regret. Making myself write it, well, that is an exercise Aurelius would have demanded of me. So I will try to be a good Stoic. In his way.
I first read Aurelius in Gorsebrook School Elementary when the principal, Mr.Moser read a little journal which I put up on the blackboard each morning before school. That would be in Grade 6 and I was twelve.

By Beryl Wajsman on January 4, 2017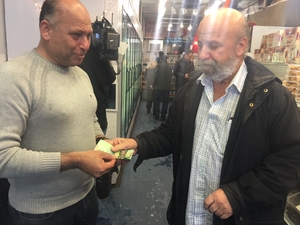 This made me cry today. We live in a time when too many cannot bear to confront in themselves the realities of this thing called life. They refuse to reflect on the true purpose of our own fleeting existence, much less our own inevitable mortality. It's too sad for them. The resolve we can demonstrate that defines a life of purpose, is too difficult for them. Most can't be bothered. They hide behind veneers of false illusions and ascribe unwarranted importance to ungracious consumption, childish games and purile entertainment. Rare is there appreciation for true beauty, thought, love. Rarer still are there examples of personal engagement to bind up the wounds around us. Character, fidelity, caring are too often scorned as weak. A corroding cynicism has pervaded our everyday life and our everyday relationships.
By David T. Jones on January 2, 2017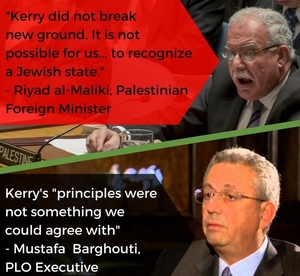 Washington, DC -The Thesis: The Second Coming will arrive before peace in the Middle East. The Corollary: Nobody ever lost money betting against peace.
For close to a generation, ever since the historic Begin-Sadat agreements leading to peace with Egypt and the Rabin-Hussein accords and the peace with Jordan, the peace process has been frozen. It has not been for lack of trying and, indeed, following the 1994 Oslo peace accord, the '90s saw enormous efforts by the most skilled diplomatic professionals to bridge differences between Israelis-Palestinians-Syrians and other Middle East actors. At times President Clinton almost assumed the role of State Department's Middle East action officer and seemed to meet the principal players more often than any other foreign officials.
By Beryl Wajsman on November 21, 2016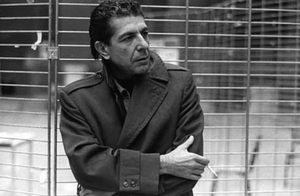 It has been written that we love so that we know we are not alone. The outpouring of love for Leonard Cohen this past week has brought all Montrealers together. In our grief, with pain falling drop by drop upon the heart, no one was alone here.
From the hundreds who stood in near freezing temperatures outside his now iconic greystone on rue Marie-Anne to the musicians who appeared - seemingly spontaneously - in various sites singing Cohen's songs to the artists painting canvas tributes. No one was alone. Love was in the air in this time of sadness. A love born in the poetic pathos of the words of this most gifted son of this island.

By Alan Hustak on November 12, 2016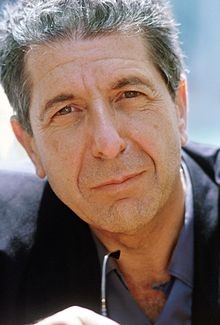 "You don't know me from the wind/you never will, you never did," Leonard Cohen wrote on the title track of his album, The Future, But that hasn't stopped people who love his words and his mordant sense of humour from mourning the, poet, author and prince of mordant melancholy who died Monday Nov. 7 at the age of 82, three weeks after the release of his final album, You Want it Darker. His death was not made public until after the U.S. election was over.
Variously praised as " the finest songwriter in America;" "the Lord Byron of rock'n'roll" , and as a mystic: "one of a tiny visionary company, the handful of rock or blues or folk singers who attempt to sort out the sense of the world with which they started."
By Robert K. Stephen on November 12, 2016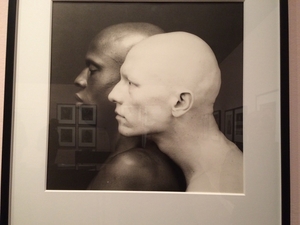 Robert Mapplethorpe (1946-1989) is perhaps one of America's most iconic photographers. This first Mapplethorpe retrospective opened at Montreal Museum of Fine Arts on September 10th and runs until January 22, 2017.
You'll walk away either somewhat disgusted with some of his kinkier nude or semi-nude photographs or view them as an innovative photographic attempt at sculpture. Or you may be in awe at some of his incredible photographs of flowers. As Mapplethorpe said, "I am looking for perfection in form. I do that with portraits. I do it with flowers."Unlike the equally iconic American photographer Diane Arbus, Mapplethorpe preferred the studio portrait instead of the outdoor "realistic" method favored by Arbus. Does this make Mapplethorpe a traditionalist despite the progressive and innovative crown granted by the artistic community to Mapplethorpe?
By Robert Presser on November 12, 2016

I write this barely 17 hours after Donald Trump's acceptance speech at the New York Hilton, so emotions are still raw all around. Protesters are in the streets in seven American cities, urban voters expressing their frustration at his unexpected victory. America's progressives should not be so surprised – the African American and Latino vote participated less than in 2008 and 2012, and working-class white men and women voted more for Trump than they did in those previous elections. Trump won the White House with fewer votes than John McCain and Mitt Romney received, but the overall participation rate was down, which favours Republicans. Therein lies the first lesson of national campaigns – energize your base and make sure they turn out.
By David T. Jones on November 4, 2016

Washington,DC-It took me considerable time to appreciate just how strange this presidential election has been.
Being enough of a historian to recognize that finding something new under the sun is unlikely, I recalled the seriously dirty elections of the past and the ad hominem commentary that characterized them.Thomas Jefferson accused of having sexual intercourse with his slaves.Andrew Jackson characterized as a wild man from out of the West who would militarize the United States. Jefferson denounced him as "one of the most unfit men I know for such a place. He has had very little respect for laws or constitutions. He is a dangerous man. "
By P.A. Sévigny on November 1, 2016

Although there's always a good crowd at the Atwater Library's regular Lunchtime Series events, it's always a special day when Margaret Atwood drops by to offer up her own opinion about what Shakespeare was thinking when he wrote 'The Tempest': his play about a play that talks about what a grind it is to put on a play.
"Shakespeare's Ariel wasn't a magician," said Atwood. "He's a director and the (play's) director is always the man who makes things happen!"

By Robert Presser on October 29, 2016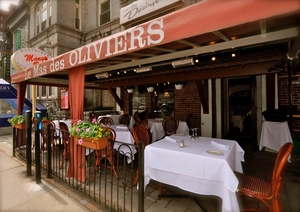 There are restaurants around Montreal that were anchors of my youth, all gone but certainly not forgotten by those of a certain age. I remember lunches at the Brown Derby with my best friend, Bernie Hyams, dinner at Pumpernick's after my grade school graduation, watching Magic Tom at the Beaver Club at the Queen Elizabeth hotel, and the list goes on. These restaurants were gathering places for clients of many generations, ethnic and linguistic backgrounds, and they mingled in these locales as if they were public squares. Le Mas des Oliviers on Bishop was one of those restaurants where the business community mixed with politicians and notables at lunch and dinner, and for forty years owner Jacques Muller and his crew served them timeless French cuisine in a ground level location that mixed Norman Conquest décor with Quebec charm and grace.
By Beryl Wajsman on October 29, 2016

CIUSSS West End Director Dr. Lawrence Rosenberg's suggested reforms of our new health agencies could have an important positive impact for the English community of Montreal. Rosenberg has proposed that Montreal's English healthcare institutions - in the West End, West Island and MUHC agencies - be merged with regard to establishing a seamless flow of information and communication as well as easing the ability of doctors to have input on their patients regardless of which of the hospitals in the English stream their patients may be treated at on any particular occasion.


By Robert Presser on October 24, 2016

After months of threatening to move against ISIL in Mosul, 25,000 Iraqi army and Kurd militia fighters are slowly closing in, supported by US and coalition airpower and advisors. Two years ago, Mosul collapsed as Iraqi forces fled the city when faced with a confident and insurgent ISIL force that had seized vast territories in Iraq and Syria and established Raqqa and the capital of the "Greater Syria" originally promised to the Arab armies by Lawrence of Arabia. Two years later, Mosul is the last major Iraqi city in ISIL control and their expulsion will leave only Raqqa as their urban stronghold. It will be a long, tough battle, brutal for the remaining 1 million civilians in the city, half of its pre-conflict population. It may take longer and produce more casualties than expected for the Iraqis and Kurds, but after the victory who's going to get the spoils?
By Alan Hustak on October 7, 2016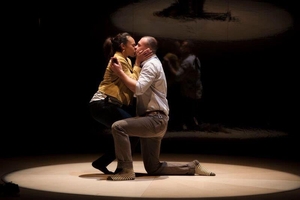 Constellations, the Centaur's season opener running until October 30th is an existential exercise that is almost as inaccessible as the theatre on St. Francois Xavier itself these days. The narrow street in front of the Centaur, like almost every other street in the city, has been ripped up. You have to make your way around barricades across planks and around heavy machinery to get through the front doors of the playhouse.
But the effort is worth it.
By Amb. Freddy Eytan on October 2, 2016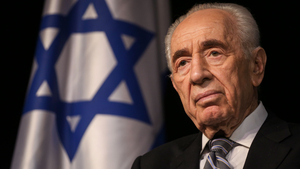 L'ancien Premier ministre et Prix Nobel de la Paix est incontestablement l'homme politique qui a marqué de son empreinte l'Histoire de l'Etat Juif depuis sa proclamation par David Ben Gourion jusqu'à nos jours.
Toujours dans le peloton de tête et au carrefour du destin de son peuple, il est le dernier leader israélien né avant la Shoah.
J'ai suivi durant cinq décennies la carrière de Shimon Pérès. J'ai eu le privilège de l'accompagner dans ses voyages et de pénétrer avec lui dans les arcanes du pouvoir et des chancelleries. Personne n'en doute, Shimon Pérès est un animal politique.

By David T. Jones on September 26, 2016

Washington,DC - Donald Trump (Republican candidate for president) will debate Hillary Clinton (Democratic candidate for president) on Monday, 26 October.
It may be the most watched TV show in history (100 million projected viewers) rivaling Super Bowl figures.
And most eyes will be on Trump, perhaps the most reviled major U.S. political figure in modern history.
And we all know Trump. Bullying, bombastic, bigoted, racist, male chauvinist. He sneers at cripples; mocks menstruating females; endorses torture; believes that "blue lives" (police) matter more than black; is hostile to immigrants of all variety, but particularly illegal immigrant Hispanics described as replete with rapists—as well as taking jobs from honest U.S. citizens.
By David T. Jones on September 20, 2016

Washington,DC ~ The current focus in the United States is on the day-to-day campaign vagaries of the candidates in the presidential election and in particular the upcoming debates (one in late September and three times in October). Foreign policy will feature in the debates and the campaign, although for the moment it seems to have boiled down to loving or hating Putin and hating ISIS (but unsure how to kill it off). There is much more in play, notably the fate of trade agreements now in effect (NAFTA) or prospective (TPP); the North Korean nuclear threat; containing/relating to China in every particular, notably Beijing's effort to make the South China Sea a personal lake; our relationship with NATO and other allies; and if/when/where to put "boots on the ground." Any one of these problems could become incendiary crises before election day.
By Dr, Mark Grossman on September 19, 2016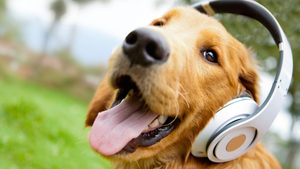 I am neither a dog lover or hater. I cried when Old Yeller died. Underdog was one of my childhood heroes.
But when I am invited to your house please have a person, and not your dog, answer the door. I do not like being pawed, barked at and sniffed in my nether regions in your vestibule, prior to be granted free passage into your home. I won't object if you try to sniff me.
Please do not expect me to go onto the road so your dog can remain in the passing lane of the sidewalk. Do not assume that I wish to interact with your dog when out on my evening stroll. I will engage and babble in baby talk If I want to have some dog time.
By Jill Salomon on September 19, 2016

I'm so glad that I was born in 1961. I am a product of my time. A time of rebellion against a raging war in Vietnam. A time of loving love and wanting peace - but really wanting it. Meaning it. Woodstock and the free love movement. Colors and nature and coke ads where they wanted us all to teach the "world to sing".
When Bell wanted us to "reach out and touch someone." When there were four movies that we watched each year on one televisio. -(The Wizard of Oz, Mary Poppins, The Sound of Music, It's a wonderful Life) - and it wasn't an HD big screen. You may have even had rabbit ears on top of that television for better reception. (For the millenials, you can google "rabbit ears.")
By Beryl Wajsman on September 19, 2016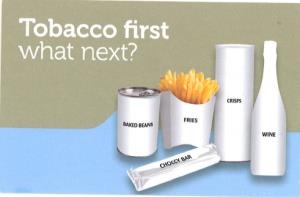 There have been many over-the-top actions by governments in their wars on tobacco, but few have been as illogical, illiberal and illegal as the proposal by Ottawa to enforce uniform plain packaging on cigarette packs accompanied by grotesque pictures of diseased organs. It doesn't work, breaches fundamental liberal principles of free expression and infringes trademark protections. Worst of all, it will cost us money that the government will eventually take out of our pockets.
To begin with, tobacco is a legal product and smoking is a legal activity. For those who are concerned that smoking puts a strain on our health care costs here are the real numbers.
By David T. Jones on September 11, 2016

Washington, DC - Canada is contemplating a return to "peacekeeping." The Liberal government's concept of peacekeeping falls into the "we're not Stephen Harper's Tories" category of avoiding expeditionary military activity such as Afghanistan like the plague. There is even the thought that Canada-the-Peacekeeper will get more votes when seeking a seat in UN committees.
But if there is some vague amorphous concept of once-upon-a-time peacekeeping which featured the equivalent of civilians in military garb, "back to the future" will prove a bitter and perhaps bloody comedownance.
By Beryl Wajsman on September 1, 2016

No, the numbers in our headline are not the combination to a safe nor the secret winning numbers for a Loto draw. They are however numeric markers of a society moving to the status of a failed state. They are the numbers of Bills being presented and studied for passage in Quebec's National Assembly this fall.
You have all heard the term "failed state." It usually refers to an oppressive regime. A state where there is often sectarian violence. Where the institutions of government have stopped functioning, other than to press their heels onto the necks of the people. A state where the economy is in tatters and essential services cannot be delivered. A state that taxes its citizens to the point of ruin. And finally, a state that passes rule and regulation meant to control, command and coerce.
By David T. Jones on August 19, 2016

Washington, DC ~ Politics is now in the phase of "let it all hang out" and, if there is reluctance to such exposure, rip it out of the recalcitrant.
Thus the endless clarion calls for politicians to release their federal tax returns. Ostensibly, these demands are couched in dulcet "good government" terms designed to reveal whether certain financial claims by a candidate are accurate or that income is honestly obtained. "Transparency" is the new buzz word.
In truth these demands are hypocritical and self serving. They are emphasized by political opponents who suspect that published tax returns will provide further grist for derogatory attacks.

By Beryl Wajsman on August 15, 2016
Forty-four years after the Munich massacre, the 11 Israeli athletes murdered by Palestinian terrorists at the 1972 Olympics were finally commemorated in an official International Olympic Committee ceremony last Thursday at the Rio Games. The ceremony was held at a memorial site in the Olympic Village. Called the Place of Mourning, the site honors the memory of the Israelis as well as four other people who were killed at Olympic Games. The others are the German policeman who was killed in a failed rescue attempt in Munich; two victims of a bombing at the 1996 Summer Olympics in Atlanta and a Georgian athlete who died in an accident at the 2010 Winter Olympics in Vancouver.
By Beryl Wajsman on August 8, 2016

Every few years, particularly after a census, the Quebec Electoral Commission studies our provincial ridings to determine whether new boundaries may be necessary given changes to population. But this year, one of Quebec's faceless bureaucrats, has suggested not just changes in boundaries, but studing the possibility of eliminating one Montreal riding altogether. That riding is Mount Royal.
The provincial Mount Royal riding rests between D'Arcy McGee and Outremont. What is being studied would split Mount Royal's citizens between those two ridings and shunt part of Outremont's residents into Mercier riding.

By Beryl Wajsman on August 8, 2016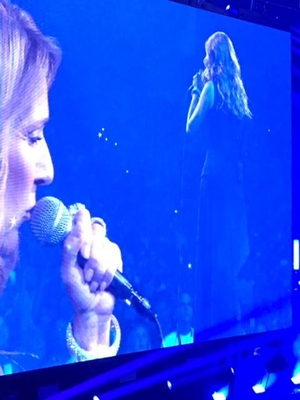 Ok, confession time. I haven't seen Céline Dion live in twenty years. But when a lady named Brigitte tells you she got the tickets and asks, "So Wajsman, you going?" Well, you go. Now, at least half of you will be saying to yourselves, "Who cares Wajsman! Get back to the problems we all have!" You would be wrong. As I tell a lot of activist friends, if tomorrow, all the problems of the world were solved, we would still need art and music and poetry and passion. Céline Dion delivered all that and more. It wasn't just a concert. It was a mesmerizing, seductive, singularly unique outpouring of talent laced with the maturity and authenticity that is only born out of pain. This is not just a "Queen of pop" as she is too often flippantly labeled.
By Robert K. Stephen on July 31, 2016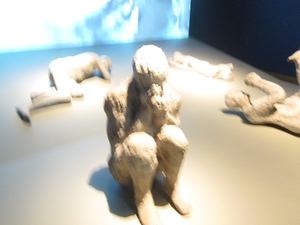 Yes you have heard the name Pompeii countless times but the exhibit really highlights a point in time of history with artifacts and a description of everyday life in Pompeii. Personally, it conveys the message that a natural disaster is never far away whether it be a massive ice storm, a tsunami or earthquake. Everything is normal and kaboom it's all over for thousands of people. How can those people in Los Angeles sleep knowing they'll be sliding into the sea as the San Andreas Fault heaves?
We can move right to the disaster. The early warning sign was in 62 A.D. when Pompeii was reduced to rubble by a strong earthquake.
By David T. Jones on July 31, 2016

Washington, DC ~ Sometimes it is useful to review the realities underlying myths, And this is an opportune time to clarify some of the accepted mythology around NATO.
I have spent eight plus years of my diplomatic career either at the US Mission at NATO, on the "NATO Desk" at State, or addressing arms control negotiations with the then Soviets regarding intermediate nuclear force (INF) missiles in Europe. So I think that I have sufficient background to make these observations. Particularly in light of the current debate in the Presidential campaign on whether NATO allies are shouldering enough of their financial and military responsibilities or depending too much on the United States. And the discussion with regard to Article 5 of the Treaty needs some perspective.
By Beryl Wajsman on July 28, 2016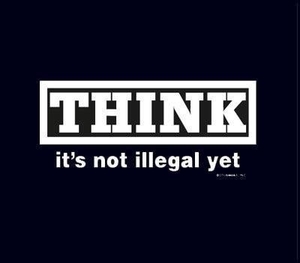 We have written often of Quebec's problems with freedom of expression. We have received awards for those editorials. Particularly one in opposition to Quebec's upcoming Bill 59 that would give the province's Human Rights Commission more power to curtail expression. We have advocated for that freedom to Ministers in the face of government encroachment when everyone was silent. And we have won those battles too, especially important being the defeat of Quebec's Payette Plan which would have imposed a government registry of - and language testing for - all journalists. But the struggle for the minds of Quebec's opinion-makers - and its citizens - on this issue continues.
By Beryl Wajsman on July 15, 2016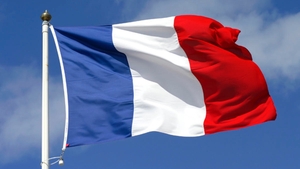 It has always been a matter of some frustration that after every Jihadist slaughter too many western leaders and opinion makers bent over backwards to avoid calling the enemy by its name, drawing comparisons with other brutal dogmas and stating - with open candour - that we are in a war. A new type of war certainly. But a war nonetheless.
In the aftermath of the horror in Nice, something new is becoming evident. The "none dare call it.." mentality is being replaced by a "now they dare..." resolve.

By David T. Jones on July 10, 2016

Washington,DC - French leader Charles De Gaulle was one of the protean figures of the 20th century. His monumental physical stature (6 foot 5 inches) was exceeded only by his monumental ego and arrogant self regard.
Not that he was without accomplishment. When Europe and France had collapsed under German aggression in 1940, De Gaulle as leader of the "Free French," surviving in North Africa and England, provided a rallying point for his countrymen. As such he was a useful tertiary figure for England (Churchill) and the United States (Roosevelt) to prop up as an ally against fascist Germany/Italy.

By Beryl Wajsman on July 2, 2016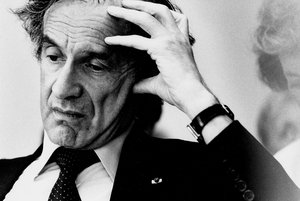 Elie Wiesel - child survivor of Auschwitz, renowned author, Nobel Peace Prize laureate and conscience of our time - has died. We shall not see his like again. He now belongs to the ages. I had to share my feelings at this sad moment with you all...
The Book of Joshua tells us that, "…the Lord delivered up the Amorites… and he said Sun, stand thou still upon Gibeon; …And the sun stood still at mid-day, until the people avenged themselves upon their enemies." I used those words in my eulogy at my father's funeral.
Some seventy years ago, Elie Wiesel was a young man with no name, no hope, no future and was known only by a tattooed number.
By David T. Jones on June 26, 2016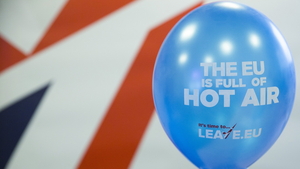 Washington,DC - Following the frenzy over his Parti Quebecois victory in the 1976 Quebec provincial election, Rene Levesque was portrayed in a famous Aislin cartoon as saying, "Okay, everybody. Take a valium." In other words, relax. The PQ victory was not world's end.
Nor is "Brexit's" victory by those Brits who want to divest themselves of links to the EU.
Essentially, the entire issue was a campaign over national philosophy disguised as an economic debate. The existential question was whether British wanted to remain Great Britain or whether they be content to become "Britain;" a homogenized element of a 27-member European Union taking direction from a non-British majority of states.
By Beryl Wajsman on June 20, 2016

So, Montreal wants to ban pit bulls and "other dangerous breeds" in its 19 boroughs. When we heard about this, we began to reflect on how many bans we have lived through in the past year or so. It seems that the default reaction of our elected officials is prohibition. The last prohibitionary era gave us organized crime. This one won't end any better. It will give us a permanent big-brother command state.
Pit bulls, caleches, plastic bags, fireplaces, woodburning ovens, outdoor smoking and sidewalk terraces. All have been banned in the past year. And the war on cars and parking continues as well as the restriction of language rights.Some have enforcement dates that only begin next year. All are wrong in most of their aspects.
By David T. Jones on June 19, 2016

Washington,DC - Sometimes there doesn't seem to be a single category for controversy into which Donald Trump, putative Republican nominee for president, doesn't plunge. Or that he epitomizes the sobriquet that he opens his mouth only to change feet.
Although Trump is now engaged with critics/opponents over his comments regarding the mass killing in Orlando, Florida, other slanging matches remain unresolved albeit not (entirely) forgotten. The penultimate high-profile contretemps was a nasty barrage of vituperation from Trump against Gonzalo P. Curiel, the federal judge trying a class action suit against Trump brought by individuals formerly enrolled in Trump University.

By Amb. Freddy Eytan on June 19, 2016
Le massacre perpétré dans un restaurant de Tel-Aviv par deux terroristes de la région d'Hébron aura des conséquences graves sur l'avenir des relations avec les Palestiniens. Ces terroristes vêtus de costumes cravates ont lâchement assassiné et blessé des innocents venus tranquillement diner avec des copains et des membres de leurs familles. La fusillade a été commise par deux cousins, juste après qu'ils avaient savouré le repas de la fin du jeune du Ramadan. Au moment où à Tel-Aviv on apportait des soins aux victimes dans la douleur et l'angoisse, et les sirènes des ambulances hurlaient vers les hôpitaux, à Gaza et à Hébron,ce sont des cris de joie et d'allégresse qui scandaient dans les rues, tandis que les dirigeants du Hamas criaient victoire et menaçaient, durant ce mois du Ramadan, de perpétrer des nouveaux attentats plus spectaculaires.
Previous
1
|
2
|
3
|
4
|
5
|
6
|
7
|
8
|
9
Next