All articles

Print
All articles
Sorted by published date
By David Benrimoh on May 8, 2016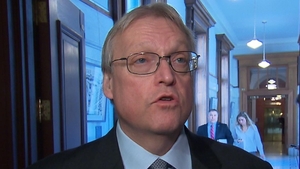 As future health professionals, we at the Quebec Health Professional Students' Roundtable (FRESQue) have made several attempts to communicate to Minister Barrette our view that public consultation is a necessary part of reforming our health system. Unfortunately, our attempts at engagement have been met with something almost worse than silence: contempt, condescension, and intransigence. We do not doubt that the Minister has a plan for Quebec healthcare. Our issue is that he refuses to share these plans and engage the population that pays for and is served by the system. His attitude has led to antipathy and mistrust regarding his reforms, which is sure to hamper their effectiveness.
By Beryl Wajsman on May 2, 2016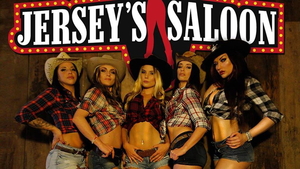 It seems that every day that politicians wake up in the morning they want to make some new prohibition on our personal adult choices. They make war on cars; prohibit English even where the law allows it; make controls on soft drinks and fast food; restrict outdoor smoking; demand politically correct language; outlaw fireplaces and totally ignore privacy, property and commerce rights. We say enough. It's time to put the new prohibitionists on the run.
What sparked our ire this week was the controversy over the opening of the Jersey's Saloon bar on Sherbrooke St. in NDG.

By David T. Jones on April 24, 2016

Washington, DC - There is no question that Japan continues to seek a U.S. apology for having delivered atomic bombs on Hiroshima and Nagasaki in August 1945.
When Secretary of State John Kerry visited Hiroshima on 11 April 2016, he made no apology nor did he speak. His appearance, however, was a "first" by a sitting U.S. Secretary of State. Separately, press release/documentation indicated Kerry's strong desire (reflecting that of President Obama) for a world without war and nuclear weapons. In 2010, then U.S. Ambassador John Roos was the first U.S. diplomat to partake in memorial ceremonies at Hiroshima.


By Alan Hustak on April 23, 2016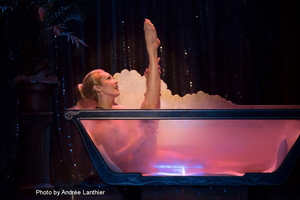 Last Night at the Gayety, George Bowser and Rick Blue's rousing musical at the Centaur is a full- throttled if somewhat aimless exercise in nostalgia about how television put an end to Vaudeville in the 1950s.
Through the "magic of dramatic license" the plot centres on burlesque queen Lily St. Cyr's now legendary appearance at the Gayety playhouse and the attempts by the city's morality squad, led by crime busting lawyer Pacifique "Pax" Plante, (Daniel Brochu) and the Roman Catholic church to rid Montreal of widespread vice and corruption. Inspired by William Weintraub's classic, City Unique, the show is a return to the days when Montreal "came by its dishonesty honestly." It is told in flashback, narrated by Tommy, (Trayne McCarthy) the Gayety's master of ceremonies.
By Beryl Wajsman on April 11, 2016

We have written, sadly and far too often, of the institutions in Quebec that have sought to impose conformity and constraint on freedom of expression and freedom of choice. It is a systemic malady. Last year the Couillard government proposed a law that would allow the Quebec Human Rights Commission (QHRC) to censor speech that promotes "fear of the other." The proposed law is Bill 59. Hearings are still ongoing, but national media and civil liberties groups have called it everything from a threat to free speech to pandering to Islamists. It has shamed Quebec and underscored once again Quebec's continuing problem with freedom.

By Kevin Budning on April 4, 2016

Usually I would say sit back, relax, and enjoy this piece. But instead, I must urge you to sit forward, tense up, and worry about the blatant hypocrisy, anti-Semitism, and double standards the United Nations has now placed on the state of Israel.
On March 24, 2016, the U.N. Commission on the Status of Women (CSW) concluded its annual meeting by labelling Israel as the worst violator of women's rights in the entire world. Despite pronouncing themselves as an intergovernmental organization that is "instrumental in promoting women's rights, documenting the reality of women's lives throughout the world, and shaping global standards on gender equality and the empowerment of women," one clearly should not judge an IO based on its mission statement.
By The Hon. David Kilgour on April 4, 2016

Since the suicide bomb tragedies in Brussels, the appeal of Senator Bernie Sanders as the next president of the United States to many across America and the world concerned about global security could diminish in favor of Secretary Hillary Clinton.
Helping Clinton's candidacy is her "smart power" approach to world issues. Where Sanders is more focused on domestic issues, she provided a detailed policy to win"more partners and fewer adversaries" in her 2014 book, Hard Choices. She believes probably more than Sanders that determined resolve now among the 60+ member nations of the International Coalition against ISIS must prevail over fear if ISIS and global terrorism are to be defeated to a point where they no longer offer false hope to disaffected people.
By Amb. Freddy Eytan on March 27, 2016
Après Madrid, Londres et Paris voilà que Bruxelles est frappée au cœur par le terrorisme islamiste. Nos premières pensées vont bien entendu aux victimes et nous sommes toujours solidaires avec les Européens dans leur combat contre le terrorisme, ce qui n'est pas toujours le cas de leur part. Il est difficile de retenir ses larmes en observant les images effroyables, le carnage, les blessés en détresse et la panique. La réaction,à chaud, de Frederica Mogherini était certes naturelle, mais son comportement est interprété par les djihadistes comme un signe de faiblesse. Le fait que la représentante de l'Union européenne laisse couler ses larmes prouve que l'Occident perd sa bataille et demeure impuissante face aux attentats terroristes. Soulignons que l'indignation, la sensibilité et les bons sentiments n'existent pas chez les islamistessauvages.
By Robert Presser on March 27, 2016

The 2016-17 federal budget handed down by the Liberals tripled the expected deficit from $10 billion as expressed during the 2015 election campaign to $29.4 billion in one year. Harper was right when he ridiculed the promise as "just three, tiny $10 billion deficits." What Canadians are really getting is deficits well into the future with no commitment from the government to balancing the books within their first mandate. Instead, the Liberals are focusing on holding the federal debt to about 30% of GDP, more or less where it is today. Since we are returning to spending future generations earnings on today's consumption, we have a right to scrutinize the assumptions and priorities presented in this budget to determine whether there is value in the extra money being spent, regardless of who is ultimately going to pay it back, if ever.
By Beryl Wajsman on March 22, 2016

Over the past six weeks we have published two editorials almost as personal letters to members of our federal cabinet. One was addressed to the Prime Minister entitled, "Mr. Trudeau, your honeymoon on foreign policy is over." The other was to Immigration Minister John McCallum who defended maintaining the Canadian citizenship of dual national convicted terrorists entitled, "Mr. McCallum, a rose is a rose, but a Canadian has responsibilities." Sadly, we now have a trilogy of these. This week's message is addressed to Finance Minister Morneau.


By Alan Hustak on March 7, 2016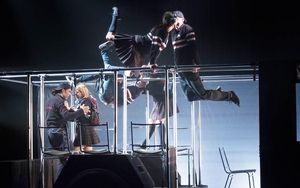 If you ever wonder about some of the people you share public transit with Bus Stops at the Centaur until March 27 is a smart and energetic excursion into our deepest fears and sometimes prejudices.
Originally staged in French as Lignedebus, Marilyn Perreault's innovative multidisciplinary drama is a ride like no other. The versatile and bilingual cast is identical to the one Theatre I.N.K. mounted two years ago. The play, translated by Nadine Desrochers, has nothing to do with the chirpy Hollies tune, The Bus Stop song. On stage as you take your seats is the charred shell of a Montreal transit bus, a grim set designed by Patrice Charbibbeau-Brunelle.
By David T. Jones on March 6, 2016

Washington, DC - There is an ancient aphorism, both sexist and archaic (and now as unacceptable as the "n" word) that proclaims, "When rape is inevitable, relax and enjoy it."
But faced with the prospect of political rape by the Donald Trump presidential candidacy, Republicans are far from willing to accept an "inevitable" and certainly not prepared to find any enjoyable element in the circumstance.
Although Trump as the destined Republican nominee for presidency is not definitive, its likelihood appears far stronger, following his victories on 1 March's "Super Tuesday" when he seized a substantial lead in the delegate count. It is not that Trump cannot lose the nomination, at this point, however, it is profoundly unlikely.
By David T. Jones on February 27, 2016

Washington, DC - The politico-legal battle to replace just-deceased U.S. Supreme Court Justice Antonia Scalia is generating more heat than light.
Canadians, for whom their Supreme Court is a minor actor in domestic politics, are always puzzled over the intensity of the arguments over every aspect of the U.S. "Supremes." Indeed, in some respects, Canadian have "to die for" procedures for filling their Supreme Court. Were they to apply to a U.S. president, the U.S. politico-legal scene would be infinitely different. Essentially, the prime minister proposes—and the prime minister disposes so far as naming justices to the Canadian Supreme Court. The most recent innovations of some gentle questioning by a parliamentary committee are optional rather than obligatory.
By Beryl Wajsman on February 24, 2016

Don't let the title of this fool you. It is not on McGill that I heap the scorn of shame. It is on the apathy of the Jewish students and of the Jewish community.
I have never regretted choosing a life of social activism and advocacy journalism. With all of its moral and material frustrations, there is so much good that has been accomplished. So much justice attained. Whenever I am introduced, most hosts lead with the fact that I am a recipient of a Martin Luther King, Jr. award for the promotion of human dignity. For in the final analysis that is what the struggle is about. Dignity.

By Beryl Wajsman on February 24, 2016

The current debate over Über and the restriction by the CDN/NDG borough of future fast food restaurants to two streets and a mall, should make everyone wake up to the unacceptable level of intervention by politicians and bureaucrats into our private lives. These are not areas where the state should be involved. And the very banality of government involvement is underscored by its actions that treat us like children.
Politicians take note: people are going to exact retribution when our power to choose is taken away. And you do no good to future generations when you destroy individual capacity for making reasoned decisions.
By Alan Hustak on February 22, 2016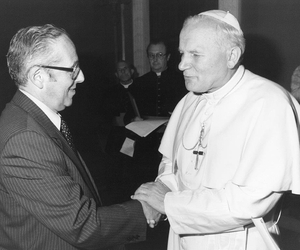 Dr, Victor Goldbloom, a pediatrician, prominent leader in the community, the first Jew to be named a Quebec Cabinet Minister and a former federal Commissioner of Official Languages, died in Montreal last week at the age of 92. He was also invested by Pope Benedict XIV as a knight in the Pontifical Equestrian Order of St. Sylvester Pope and Martyr, one of the few Jews worldwide to be so honoured by the Vatican for his efforts to promote Catholic-Jewish dialogue for a period of almost six decades.His interest in resolving the misunderstanding between Christians and Jews began in the 1950's when he was invited by Jesuits to be part of a dialogue at Loyola College.
By Dr. Sima Goel on February 22, 2016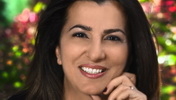 The City for All Women Initiative (CAWI) is asking Canadian women in the nation's capital to offer support for the Hijab, the head covering worn by many Muslim women. It is their belief that in order to eliminate hatred and Islamophobia, all non–Muslim women should unit and wear the hijab on February 25th at Ottawa city hall.
Although not all Muslim women wear the Hijab, those who wear it, do so as a religious obligation. I have yet to meet a non-Muslim woman who wears the Hijab as a form of cultural expression. However, I have met many devout followers of Islam, who say that the Hijab is not a required tenet of faith.
By Father John Walsh on February 21, 2016

There is a current in history that is pushing us towards reconciliation and peace. Listen to the whisper of God everywhere. At Vatican II the whisper of God could be heard in the document Nostra Aetate when fundamental questions about our human existence were posed. Men expect from the various religions answers to the unsolved riddles of the human condition, which today, even as in former times, deeply stir the hearts of men: What is man? What is the meaning, the aim of our life? What is moral good, what is sin? Whence suffering and what purpose does it serve? Which is the road to true happiness?


By Robert Presser on February 21, 2016

I write this as I am watching Bernie Sanders' acceptance speech after winning the New Hampshire Democratic primary. All his typical themes are there; universal health care, pay equity and a living wage for all, rebuilding America's infrastructure, the rich and the large corporations paying their fair share – the list goes on and on. The common thread through all of his initiatives is money – more of it, either going out as spending or coming in as revenues. Spending is not really the problem, governments are good at that. But collecting money and raising taxes? Avoidance and tax planning can deflate revenues from any new tax measure, just ask the Trudeau Liberals who discovered that their new upper income tax bracket's revenue projections are a few billion dollars short of plan. If Bernie wins, he has a problem.
By Beryl Wajsman on January 27, 2016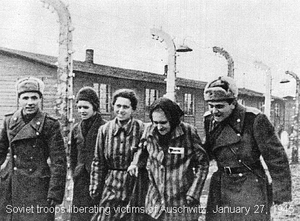 Today, January 27th, is the 71st commemoration of the liberation of Auschwitz by Soviet troops. Perhaps for this reason, this date was chosen as International Holocaust Remembrance Day. Curiously, and sadly, it took the UN sixty years to give recognition to this most seminal and apocalyptic event in human history. The organization at whose entrance are carved the words of the prophet Isaiah that, "Swords shall be beaten into plowshares and nation shall not make war against nation anymore,"got around to commemorating Holocaust remembrance only in 2005. We are not only still waiting for Isaiah's prophecy to be realized but also for that day when those other prophetic words "Justice shall roll down like waters and righteousness as a mighty stream…" have life breathed into them.
By Beryl Wajsman on January 25, 2016

Several years ago Canada failed to get elected to a seat at the Security Council in the United Nations. The opposition NDP and Liberals lambasted the Harper government condemning it for not being "balanced" in its Mid East policy and for being too strong an ally in the war on terror in Afghanistan. Frankly, Canada's failure to get that seat was a badge of honour.
The countries that voted against us were for the most part members of - or fellow travelers with - the very same theocratic tyrannies and tinpot dictatorships that are overtly and covertly aiding and abiding the various jihadist groups that have formed a front against western liberal democracies. At the core of those countries is the 50-odd member Arab League.
By David T. Jones on January 24, 2016

Washington, DC - Sometimes the best time to remember is after the official commemorations. The oft-inflated hoopla has ended. The parades are over. The rhetorical speechifying is now deleted from media coverage. In our 24-hour news cycle, if an event receives a day of coverage, that is all that is deemed necessary or deserving.
Thus it was for Remembrance Day 11 November 2015 (and less than a month later the 74th anniversary of the 7 December 1941 attack on Pearl Harbor received similar minimalistic attention). Traditionally, on Remembrance Day, wearing a red poppy of the nature no longer available in normal U.S. outlets, I attended morning ceremonies at the Canadian Embassy in Washington and/or afternoon ceremonies at the Canada-United States memorial in Arlington National Cemetery.
By Robert Presser on January 17, 2016

As we were celebrating the new year, the United Nations adopted a resolution proposing a roadmap and negotiations to end the Syrian civil war and create a climate of stability that would end the refugee crisis that uncomfortably invades our TV viewing every night. All the major players involved in the conflict were on board; the US, Russia, Saudi Arabia, Turkey, Iran, even relatively uninvolved China expressed support. No one asked ISIL what they thought about losing their caliphate, but no matter, the others plan to degrade and destroy them in any case. This was a major step forward in engagement, but there are serious barriers to this initiative ever producing even a shaky peace. It is, however, a feel-good start to what will probably be another disappointing year for the region.

By Beryl Wajsman on January 17, 2016

The Oxford dictionary defines manslaughter as "the crime of killing a human being without malice aforethought." The tragic death of Mark Blandford, due to government restrictions on St.Mary's Hospital's allowable medical procedures, brings our current crisis into even starker relief. Bureaucratic miasma has morphed into bureaucratic manslaughter. How many other deaths have been, and will be, caused by it?
The government claims that the written directives disallowing surgery for emergency aortic aneurysms at St.Mary's - the condition Blandford died from - had not been sent out in written form. But it admits that the verbal discussions had been made clear since July.

By Beryl Wajsman on December 31, 2015

After 130 years, the daily La Presse has ceased weekday hard-copy publication reverting to its digital platform only. The Saturday edition will still be printed. This is a societal failure on multiple levels.
Marshall McLuhan was right when he said that the "medium is the message." But part of a medium - and media - being effective, is that it must be "in your face." We cannot rely on people choosing to go to digital platforms to be informed if we want to keep a healthy democracy. The essence of a healthy democracy, where citizens are not lulled into passive acceptance of pandering political sound bites and fleeting electronic images so often manipulated on social media, is that they have a chance to be deeply informed. Without an educated populace we have only a pretense of liberty with the uninformed electing the unchallenged.
By David T. Jones on December 6, 2015

Washington, DC - There is a classic, albeit cynical, observation recounting an exchange between officials.
Official One: We have all of the facilities guarded.
Official Two: But who will guard the guards?
In short, the historical illustrations of dishonesty and corruption are manifest. The creation and installation of inspectors, auditors, overseers, etc may well reduce blatant corruption. But who will be watching these "watchers"?
And, from this reality to the exercise of "vetting" Syrian and other refugees seeking admission to our countries.
By Dr. Sima Goel on November 25, 2015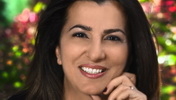 In light of Prime Minister Trudeau's recent announcement that Canada will integrate over 25,000 Syrian refugees into our democratic and free country, I, a former political refugee have a message that I would wish to share.
In 1983 as an 18 year old I found asylum in Canada. I endured a harrowing escape from Iran and many months of life as a refugee in Pakistan. I was scarred by a lifetime of racism and political instability. I was obliged to go into hiding when I was sixteen, after a series of seemingly unrelated events brought me to the attention of the Islamic Revolutionary government, with the result that my name was put on a blacklist. My crime?
By Robert Presser on November 25, 2015

On Friday, November 20th Canada's new Finance Minister, Bill Morneau, issued an accounting update on federal spending and revenue projections through March 2016, the end of the fiscal year. His presentation was largely based on estimates tabled by the Parliamentary Budget Officer earlier in the week, giving him non-partisan backing for his projection that the Conservatives' $1.6 billion surplus in the first six months of the year will morph into a projected year-end deficit of $3 billion. Given all the horrible news about ISIS attacks in Paris, Syrian refugee resettlement plans and the lockdown in Brussels, why should you care? The answer is that even these small variations in government projections will have a major impact on the Trudeau government's ability to make good on its campaign promises.
By David T. Jones on November 25, 2015

Washington, D. - Once again terrorists have struck. And around the world, starting with France, citizens are defiantly cringing. They wait for the next shoe to drop and fear that the Islamic State (ISIS) is a centipede. They stampede in panic when hearing firecrackers at a memorial rally. Colored lights proclaim "Vive la France" (just as "We are all Charlie" in January).
French President Francois Hollande declares the terrorism in Paris was an "act of war," and France will strike back. Then French aircraft hit a couple of targets in Raqqa, an ISIS-controlled city in Syria. Pinpricks anyone?

By Robert Presser on November 16, 2015

As I write this, the investigation into the attacks is ongoing in Paris and Brussels, links are being identified to a broader ISIS conspiracy for a wider range of attacks coordinated with the leadership of the caliphate in Iraq and Syria. Another attack was likely averted when a traveler bound for Paris was apprehended with a cache of TNT by French authorities. What distinguishes this series of attacks from Charlie Hebdo and the kosher supermarket was that they were directed at soft public targets that were not part of the media establishment, nor Jewish. These were acts of terror most pure, directed at the general public to create a sustained fear of congregating in public spaces.


By Beryl Wajsman on November 15, 2015

Les lombrics se sont glissés hors de leurs repaires une fois de plus dans les attaques brutales et barbares envers la liberté. Maintenant, il est une fois de plus le devoir de tous les peuples libres de se rassembler avec audace et détermination en exposant, en dénonçant et en détruisant la vermine qui commet une telle horreur afin que nous puissions débarrasser notre société de cette peste.
Nous pouvons vaincre le terrorisme et nous pouvons vaincre malgré la terreur. Nous pouvons bâtir des communautés de conscience qui — ensemble — permettront de venir à bout des puissantes sources haine et d'oppression. Parce qu'ensemble les gens trouvent le courage.
By Amb. Freddy Eytan on November 15, 2015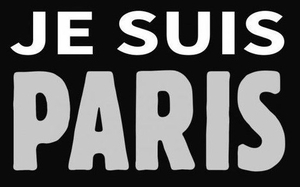 La série d'attaques terroristes qui vient de frapper la Ville Lumière nous plonge dans l'obscurantisme de la terreur djihadiste et nous rappelle l'horreur et l'effroi du 11 septembre américain.
Cette nouvelle vague était prévue car depuis le 7 janvier dernier, depuis les attaques contre Charlie Hebdo et le super-casher, les autorités françaises n'ont pas réussi à adopter des lois draconiennes contre le terrorisme. Certes des mesures ont été prises mais les effectifs et les budgets des forces de l'ordre n'ont pas été augmenté suffisamment et en priorité tous les services du Renseignement.
By Beryl Wajsman on November 15, 2015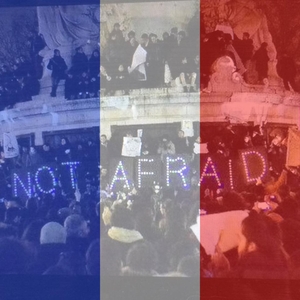 These words were spoken by French philosopher Bernard-Henri Lévy during the ISIS attacks on Paris. "Charlie était un symbole. Là, c'est une guerre," he said. Several hours later, French President François Hollande finally repeated what few world leaders have stated. "This is war," he declared. France's response would be "ruthless" he promised. There are lessons for every free nation in this.
ISIS has, over the past few weeks, demonstrated the capacity for military operations on multiple fronts in multiple operations against multiple nationalities.
By Alan Hustak on November 8, 2015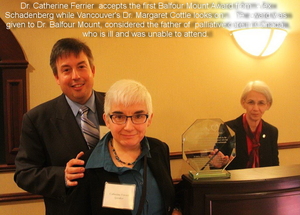 As Canada moves toward legalized assisted suicide starting in February, Quebec will jump the gun and become the first province to permit doctors to euthanize patients beginning next month.
When Quebec's Bill 52 takes effect on Dec. 10, physician-assisted suicide will be deemed an acceptable health-care option which doctors may offer to certain terminally ill patients. Still to be resolved, however, is the question of whether Quebec's law conforms to the Criminal Code of Canada, which makes it illegal "to help a person commit suicide, whether suicide ensues or not."
By Beryl Wajsman on November 2, 2015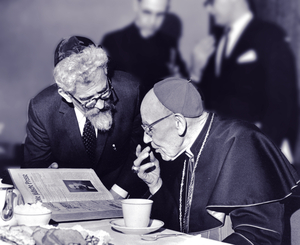 "To attack Jews is anti-Semitism, but an outright attack on the State of Israel is also anti-Semitism. There may be political disagreements between governments and on political issues, but the State of Israel has every right to exist in safety and prosperity."
Many have heard or read these words before. But never from someone of the stature who expressed them last week. This quote came from His Holiness Pope Francis himself.
The occasion was an event marking the 50th anniversary of the encyclical "Nostra Aetate" - "In our times" - issued by Pope Paul VI. The work was begun at the Second Vatican Council under Pope John XXIII who entrusted the supervision of the work to Cardinal Augustine Bea.
Previous
1
|
2
|
3
|
4
|
5
|
6
|
7
|
8
|
9
Next