Robert Presser

All articles

Print
Authors > Robert Presser
Robert Presser
By Robert Presser on June 5, 2019

Brexit, impeachment and obstruction of justice dominate the political agendas in the UK, the US and Canada. At a time when there are serious threats to international peace and stability in Asia and the Middle East, the pillars of the pan-Atlantic alliance that won two world wars and rebuilt democracy in the subsequent decades are engaged in destructive, divisive politics that threaten to permanently poison their elected institutions for decades to come.
By Robert Presser on July 9, 2018
While many Quebeckers like to unplug in the summer and turn their backs on politics, in a few weeks they can expect representatives from the Quebec Liberals, PQ, CAQ and Quebec Solidaire to begin breaking into their peaceful hazy days. There will be no avoiding the October 1st provincial election, and one of the major issues will be economic development and wealth creation in Quebec.
Francois Legault of the CAQ reminds voters at every turn that Quebec's finances only appear healthy because we receive $11 billion in equalization payments under the current regime. Our $2 billion budget surplus would really be a $9 billion deficit if we did not have the generosity of the rest of Canada to fall back on.

By Robert Presser on April 2, 2018

The renegotiation of the North American Free Trade Agreement, NAFTA has been going on for over a year now with several rounds of discussions held between its three partners – the US, Canada and Mexico. Up until very recently, the American negotiating team, led by chief trade negotiator Robert Lighthizer have complained of slow progress due to a reluctance by Canada and Mexico to engage wholeheartedly on US demands for massive changes to pillars of the existing pact. These most contentious points include the auto sector and US demands for minimum US content in all autos manufactured for sale in the US as well as proposing the effective dismantling of Canada's supply management programs in the food and dairy industries.

By Robert Presser on March 4, 2018

Hey Canada, things are going great! Unemployment is at 5.8%,a 4-decade low, we have the top growth rate of the G-7 nations since the second quarter of 2016 at 3.2%, and federal revenue growth has been stronger than expected. Oh, but we still have deficits planned for the next decade or so? We know that Liberal and NDP voters don't care, so spending an extra $12-18billion per year with no end in sight allows the feds to pursue initiatives we all care deeply about – gender equality, reconciliation, and other promises from the 2015 Liberal election platform. Well, not so much for all those infrastructure spending plans, we can't seem to get that money out the door – but no matter, with all the growth in other sectors we don't need all those new roads, bridges or water treatment plants in any case!
By Robert Presser on January 29, 2018

All the US administration's 2018 optimism seems to have vanished in the face of Wolff's inside look at the Trump White House, Fire and Fury, coupled with the threat of a new round of indictments from the Mueller enquiry that target more insiders. No worry, Trump is telling us that he can take the heat, and that he is prepared to take the heat for everyone involved. Fear not, skittish Republicans, Trump has your back!
With the mid-term House and Senate elections coming up in November 2018, incumbent Republicans must make two major related decisions.


By Robert Presser on April 23, 2017

Since 1947, The Chicago-based Bulletin of Atomic Scientists has maintained a Doomsday Clock indicating how close they feel the world is to a global nuclear war. Now the clock is set to two and a half minutes to midnight, to which it has been creeping closer over the past 26 years since a recent low of 17 minutes, recorded following the collapse of the Soviet Union in 1991. I think that the clock does not reflect the current danger represented by the twin threats of the Syrian civil war and persistent belligerence from North Korea. There are more dangerous factors involved than at any other time since the Cuban missile crisis of 1962, the atomic scientists need to get together and tick the clock 30 seconds closer than their most recent setting of January 26th, 2017.

By Robert Presser on March 22, 2017

Did Russian President Vladimir Putin seek to influence the outcome of the 2016 US presidential election? More seriously, was there collusion between elements of the Trump organization and Russian insiders to shape the campaign, and did those interventions lead to the disclosure of damaging information on Hillary Clinton at critical moments in the closing months? FBI Director James Comey was summoned before Congress to testify and present evidence, or confirm the lack thereof so that these questions can be settled, at least on an official level.
The only bombshell of information he has provided so far was that the FBI has been investigating since July 2016 into contacts between the Russians and certain Trump campaign officials –clearly this cloud over the Trump presidency will endure for some time.
By Robert Presser on February 5, 2017

Dear Americans,
I am doing Fantastic, I know you think so. I feel it, feel it clearly, no matter what the dishonest media is reporting. Spicer did an amazing job, totally amazing, Spicer was, standing up to the White House reporters, telling them that I had the biggest inauguration crowd ever, ever! Period! Way to tell'em! Spicer and I are going to get along great, great guy, Spicer is.
Obamacare is history, I made it so on day one, everyone saw me do it. I love executive orders, it's just like running a business, sign the papers and make it so, but Reince tells me it is more complicated than that.
By Robert Presser on November 12, 2016

I write this barely 17 hours after Donald Trump's acceptance speech at the New York Hilton, so emotions are still raw all around. Protesters are in the streets in seven American cities, urban voters expressing their frustration at his unexpected victory. America's progressives should not be so surprised – the African American and Latino vote participated less than in 2008 and 2012, and working-class white men and women voted more for Trump than they did in those previous elections. Trump won the White House with fewer votes than John McCain and Mitt Romney received, but the overall participation rate was down, which favours Republicans. Therein lies the first lesson of national campaigns – energize your base and make sure they turn out.
By Robert Presser on October 29, 2016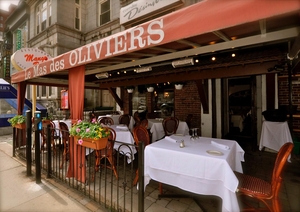 There are restaurants around Montreal that were anchors of my youth, all gone but certainly not forgotten by those of a certain age. I remember lunches at the Brown Derby with my best friend, Bernie Hyams, dinner at Pumpernick's after my grade school graduation, watching Magic Tom at the Beaver Club at the Queen Elizabeth hotel, and the list goes on. These restaurants were gathering places for clients of many generations, ethnic and linguistic backgrounds, and they mingled in these locales as if they were public squares. Le Mas des Oliviers on Bishop was one of those restaurants where the business community mixed with politicians and notables at lunch and dinner, and for forty years owner Jacques Muller and his crew served them timeless French cuisine in a ground level location that mixed Norman Conquest décor with Quebec charm and grace.
By Robert Presser on October 24, 2016

After months of threatening to move against ISIL in Mosul, 25,000 Iraqi army and Kurd militia fighters are slowly closing in, supported by US and coalition airpower and advisors. Two years ago, Mosul collapsed as Iraqi forces fled the city when faced with a confident and insurgent ISIL force that had seized vast territories in Iraq and Syria and established Raqqa and the capital of the "Greater Syria" originally promised to the Arab armies by Lawrence of Arabia. Two years later, Mosul is the last major Iraqi city in ISIL control and their expulsion will leave only Raqqa as their urban stronghold. It will be a long, tough battle, brutal for the remaining 1 million civilians in the city, half of its pre-conflict population. It may take longer and produce more casualties than expected for the Iraqis and Kurds, but after the victory who's going to get the spoils?
By Robert Presser on March 27, 2016

The 2016-17 federal budget handed down by the Liberals tripled the expected deficit from $10 billion as expressed during the 2015 election campaign to $29.4 billion in one year. Harper was right when he ridiculed the promise as "just three, tiny $10 billion deficits." What Canadians are really getting is deficits well into the future with no commitment from the government to balancing the books within their first mandate. Instead, the Liberals are focusing on holding the federal debt to about 30% of GDP, more or less where it is today. Since we are returning to spending future generations earnings on today's consumption, we have a right to scrutinize the assumptions and priorities presented in this budget to determine whether there is value in the extra money being spent, regardless of who is ultimately going to pay it back, if ever.
By Robert Presser on February 21, 2016

I write this as I am watching Bernie Sanders' acceptance speech after winning the New Hampshire Democratic primary. All his typical themes are there; universal health care, pay equity and a living wage for all, rebuilding America's infrastructure, the rich and the large corporations paying their fair share – the list goes on and on. The common thread through all of his initiatives is money – more of it, either going out as spending or coming in as revenues. Spending is not really the problem, governments are good at that. But collecting money and raising taxes? Avoidance and tax planning can deflate revenues from any new tax measure, just ask the Trudeau Liberals who discovered that their new upper income tax bracket's revenue projections are a few billion dollars short of plan. If Bernie wins, he has a problem.
By Robert Presser on January 17, 2016

As we were celebrating the new year, the United Nations adopted a resolution proposing a roadmap and negotiations to end the Syrian civil war and create a climate of stability that would end the refugee crisis that uncomfortably invades our TV viewing every night. All the major players involved in the conflict were on board; the US, Russia, Saudi Arabia, Turkey, Iran, even relatively uninvolved China expressed support. No one asked ISIL what they thought about losing their caliphate, but no matter, the others plan to degrade and destroy them in any case. This was a major step forward in engagement, but there are serious barriers to this initiative ever producing even a shaky peace. It is, however, a feel-good start to what will probably be another disappointing year for the region.

By Robert Presser on November 25, 2015

On Friday, November 20th Canada's new Finance Minister, Bill Morneau, issued an accounting update on federal spending and revenue projections through March 2016, the end of the fiscal year. His presentation was largely based on estimates tabled by the Parliamentary Budget Officer earlier in the week, giving him non-partisan backing for his projection that the Conservatives' $1.6 billion surplus in the first six months of the year will morph into a projected year-end deficit of $3 billion. Given all the horrible news about ISIS attacks in Paris, Syrian refugee resettlement plans and the lockdown in Brussels, why should you care? The answer is that even these small variations in government projections will have a major impact on the Trudeau government's ability to make good on its campaign promises.
By Robert Presser on November 16, 2015

As I write this, the investigation into the attacks is ongoing in Paris and Brussels, links are being identified to a broader ISIS conspiracy for a wider range of attacks coordinated with the leadership of the caliphate in Iraq and Syria. Another attack was likely averted when a traveler bound for Paris was apprehended with a cache of TNT by French authorities. What distinguishes this series of attacks from Charlie Hebdo and the kosher supermarket was that they were directed at soft public targets that were not part of the media establishment, nor Jewish. These were acts of terror most pure, directed at the general public to create a sustained fear of congregating in public spaces.


By Robert Presser on October 28, 2015

Congrats, you got the call! Whether you are an experienced parliamentarian or part of the new wave of government MPs, being asked by the PM to sit in cabinet is a transformational experience in the life of a politician. Your success or failure is dependent on much more than just your intelligence, wit and talents. Here are a few things to consider as you prepare to walk into Rideau Hall on November 4th:
You are one of a select club of thirty or so cabinet ministers, but there are another 150 members of the Liberal caucus who are not in cabinet and probably a majority of them would have liked to be in your place. You are still a member of caucus, and these other Liberals are still your colleagues.


By Robert Presser on June 23, 2015

I write this column as I return from the Global Petroleum Show that took place in Calgary, Alberta. The trip, as part of a Quebec delegation exhibiting and holding supplier meetings at the show, allowed me to gauge the reaction of a segment of Albertans (read, oil patch executives) to the recent election of the province's first NDP government, lead by Rachel Notley. The comments I am going to share with you are a rather pleasant surprise, given the chortling and dismissive amusement displayed by many columnists in the mainstream media in the election's aftermath.
First, there is no panic. From a taxpayer's standpoint, there is general acceptance that the Alberta portion of the income tax will increase for anyone in the upper middle-class and above.
By Robert Presser on May 14, 2015

So much has been written in the past several weeks on the terms of the P5+1 deal to curtail Iran's nuclear program. To summarize, proponents of the agreement believe that this was the best deal possible under the circumstances and that the West retains the ability to reinstate sanctions or undertake military action if Iran abrogates its commitments; opponents of the deal doubt that the verification process is adequate and lament that Iran's nuclear research program and facilities remain intact. Both sides arecorrect in their assertions; it is unlikely that Iran would sign a more restrictive deal and the provisions of the current agreement will indeed allow Iran to continue essential efforts to develop its nuclear program with a view to building a bomb after the deal expires some 13 years from its ratification.
By Robert Presser on May 2, 2015

Joe Oliver probably never imagined that his first budget would be delivered late and under the dual pressures of an election campaign on the horizon and falling revenues from oil royalties as a serious constraint on spending promises. Without the sudden passing of Minister Flaherty in 2014, Oliver would have been an unlikely candidate for the job of finance minister at all.. He came to electoral politics late in life after a long career in business and finance, arguably well equipped to handle the job – it's just that the government's front bench is mostly under 55 and it is rare that a 70 year-old gets the most critical economic portfolio at the cabinet table.


By Robert Presser on April 16, 2015

Ted Cruz, the junior senator from Texas, announced that he is seeking the Republican nomination for President of the United States. You may not like Ted Cruz. Well, get in line, there are lots of progressive Americans ahead of you with that sentiment, never mind Canadian Liberals and NDPers, some Red Tories, and the list goes on. Don't dismiss him with a slight of hand, however. Instead, pay very close attention to what he stands for and how he presents himself before the media. He is the best semantic communicator in a generation, knows his political and economic history backwards and forwards and is wicked smart.


By Robert Presser on January 18, 2015

Watching world leaders march in Paris after the attacks at Charlie Hebdo and the Hyper Cachère, I was struck by the opportunistic appearance of the moment. During the very same week, Boko Haram murdered 2,000 people in Baga, Nigeria, no o one organized a march of Western leaders, even from a second tier of available politicos, to express our collective outrage at that massacre. It was left to Canada's John Baird to make a declaration of condemnation. He was the most senior official within the G8 to do so. It would seem that we treat fundamentalist terrorism in the developing world as an expected event, and there is a lax attitude towards what we can do about it. If we consider Nigeria to be a strategic world asset due to its oil reserves and production capacity, then we should expect BokoHaram's takeover of vast swaths of the country to galvanize the same response as ISIL's caliphate in Iraq. Sadly, from a moral or a cynical geopolitical point of view, this is not the case.
By Robert Presser on December 8, 2014

Montreal's problems reflected in Massimo Lecas' view from Buonanotte's head table
As a founding partner in Buonanotte on St. Laurent, one of Montreal's best-known restaurants, Massimo Lecas is passionate about his business and his city. In conversation this week covering the challenges he faces as a restaurateur and his frustrations with Montreal's dysfunctional layers of governance, his plight is emblematic of what ails Montreal's retail, food and entertainment industries.


By Robert Presser on November 13, 2014

As we approached the 100th anniversary of the First World War, there was a conscientious effort among governments and academics to revisit the causes of that war and reflect on the lessons of its aftermath. Unlike the Second World War, there are no more witnesses alive to recount their recollections, no longer do veterans of the Great War march in Remembrance Day processions. One hundred years on, history is making a U-turn to explore the echo of WWI, the unforgotten war.
I call it the unforgotten war because for at least a half-century its memory was suppressed by the shadow of WWII. How did that come to pass?

By Robert Presser on September 29, 2014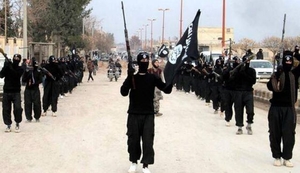 A remarkable event occurred during the week of September 22nd 2014 – the US and Arab-nation coalition against ISIL attacked the Islamic fundamentalist group's oil assets in northern Iraq and southern Syria. Long considered off-limits under the hopes that legitimate governments would reassert control over these locations, this is the first overt attempt at cutting off the flow of profits from low-priced ($30 per barrel) oil sales used to finance the nascent caliphate's terrorist activities. This overt undertaking is a tacit admission that neither a legitimate Iraqi nor a non-Assad Syrian coalition are likely to re-take these assets in the short or medium-term, so preserving their integrity is to be sacrificed for the greater goal of crippling ISIL's finances. While this is just a first step, it represents a critical tactical change in the War on Terror, now in its second decade.
By Robert Presser on August 31, 2014

Canadian consumer debt remains a concern to policymakers in government and at the BofC, and our real estate prices enjoy high single digit price increases year over year, which would not be possible without the generous variable rate mortgages the banks continue to hand out. Should you be worried or care about mounting debts in Canada? The answer is yes, since eventually either interest rates will rise to levels that the debtors cannot afford, inflation will re-ignite to destroy the value of your savings, or perhaps both, last seen in the late 1970s.


By Robert Presser on June 26, 2014

Back in 2003 when the US was busy creating a post-invasion democracy in Iraq, Joe Biden, then a US senator, looked at the prospective constitution and had an alternative idea. He proposed that Iraq be divided into three largely autonomous regions, the Kurds in the north and the Shiites and Sunnis along roughly an east-west axis. Joe was a decent student of the regional history and came to the conclusion that these sects were unlikely to share power for long. Biden said that Iraq required a political solution that simplygave each party "a seat at the table and a piece of the pie," referring specifically to a share of the wealth expected to be created by future oil revenues.
By Robert Presser on June 9, 2014

Put aside all the noise generated by the political chattering classes over the figures released in Quebec's budget last Thursday, since this year's figures don't matter. The only message you need to retain is that this is just the beginning – the re-imagining of the role of the state in Quebecker's lives will wait until next year. When we have a total provincial debt approaching $200 billion, having the deficit for 2013-14 come in $600 million higher than previously estimated is not that important since no one believed the figures that the former PQ government had tabled in any case, both for their first budget and the one that died when they were defeated.

By Robert Presser on February 15, 2014

The problem with reading most of the post-budget analysis is that it fails to answer the critical question, "what does all this mean to me?" This lighter analysis will attempt to answer this query both metaphorically and through several Canadian personas.
Overall, accepting this budget is like buying a new car in the last year of the current model's production, right after spy photos come out showing you what the replacement will look like. Unfortunately for you, the current family ride died and this year's model meets all your needs, though you wish you could hold out just a little longer for the newer, sleeker, sexier, more economical (if that's your thing) version.

By Robert Presser on October 28, 2013

I write this on my way home from my second business trip to Mumbai in the past year. When I visit a new country, I ask a lot of questions of those I meet about their daily lives, their opinions of their government, their perceived quality of the services they receive and their expectations for the future. I also read the local papers. At the end of this four-day trip I developed the following observations of similarities between our two cities. Montrealers often joke that we are on the path to becoming a third-world city. The reality is that we already share some remarkable traits with Mumbai.


By Robert Presser on September 7, 2013

After intelligence evidence emerged that Bashar Assad had used chemical weapons on his people, the Obama administration ramped up its military presence in the Mediterranean and initiated efforts to build an international coalition to attack key strategic sites in Syria. That was up until Friday August 30th. On Saturday afternoon, Obama and VP Joe Biden appeared in the Rose Garden and announced that the administration would seek Congressional approval to use US forces to attack Syria. A resolution was drafted and sent to Congress indicating that vital US security interests in the region are at stake, necessitating decisive action.

By Robert Presser on March 11, 2013

No one does an inauguration like the Americans, and it is a marvelous spectacle to watch. What made it even more memorable was the progressive, liberal bent to his inaugural address that included a broad range of initiatives from gun control to gay marriage to the preservation of Medicare and Medicaid. Whether you agree with that agenda or not, the fight with the Republican-controlled House of Representatives on all of these issues, perhaps concurrently, will make for a hyperactive 2013 agenda and keep the political class fully engaged. What is not so clear is how Obama intends to deal with legacy issues from his first term on which he was barely engaged at worst (like the budget debate) or leading from behind (Libya, Syria, Iran, North Korea, Pakistan, you get the picture).
By Robert Presser on December 9, 2012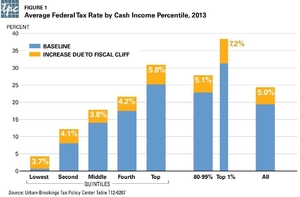 The concept of MAD (Mutually Assured Destruction) was a key element of deterrence that kept the peace during the Cold War, while the nuclear powers fought proxy wars around the globe but avoided direct confrontation. The FC was born in a similar fashion in that it represented such a vicious cocktail of spending cuts and tax increases as to be unimaginable in actual application. Conceived in the summer of 2011 as part of the agreement to raise the US debt ceiling, it was supposed to force the Republican and Democratic leadership back to the negotiating table before January 1, 2013 to strike a grand bargain on fiscal reform.
By Robert Presser on November 16, 2012

You would have to live in monkish isolation to have missed the most recent Washington sex scandal involving the ex-CIA director David Petraeus and his biographer, PaulaBroadwell. This is far from Washington's greatest infidelity scandal, nor is it it's most consequential. What makes it exceptional is that the main actor, General Petraeus, resigned from his CIA directorship right at the outbreak of its becoming public, rather than waiting for the situation to evolve, the contours of the crisis to develop and at least make an attempt to ride the waves of public opinion to potential salvation.


By Robert Presser on October 19, 2012

In the aftermath of the Quebec election, taxpayers wait with clenched teeth for a coherent taxation strategy to make up for the lost revenue from the cancellation of the tuition hikes, the abolition of the health care tax for some (with an increase for others) and the cost of the PQ's election promises.