La Patrie

All articles

Print
La Patrie
By Mike Medeiros on July 22, 2010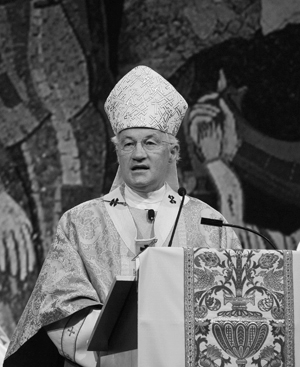 Le prêtre catholique le plus haut gradé du Canada a récemment reçu une promotion. Le Cardinal Marc Ouellet a été nommé à la tête le de la Congrégation pour les évêques du Vatican; essentiellement, le département des ressources humaines pour le cercle intime du pape. Alors, il quittera sous peu le Québec et ira au Vatican.
Cette nomination au Vatican du Cardinal Ouellet a suscitée une gamme d'émotions chez de nombreux Québécois et Canadiens.
By Jessica Murphy on July 22, 2010
Five years ago, textile and apparel quotas were completely eliminated for all WTO member countries, including Canada.
Montreal - alongside New York and Los Angeles - is one of the top three fashion production hubs in North America and the city has been scrambling to ensure the industry's continued existence despite the pressure of loosening trade regulations.
It launched a glitzy campaign to showcase Montreal as a 'fashion city' filled with a creativity and passion for the craft.
By Pierre K. Malouf on June 10, 2010
En préparation pour ce numéro, j'ai rencontré une étudiante, qui m'a interrogé sur la Révolution tranquille. Voici, sous forme de questions et réponses, une synthèse de nos échanges.
Alice : Merci de répondre à mes questions. Vous avez vécu la Révolution tranquille. Pourriez-vous nous situer dans le temps?
Moi : Avec plaisir, mademoiselle.
By Beryl Wajsman on June 10, 2010
Vous lirez beaucoup dans ce numéro au sujet de l'héritage de la Révolution tranquille dans notre vie politique, notre place sur la scène internationale, notre économie, nos mœurs sociales et nos arts. Ma réflexion dans cet espace est au sujet de ce que la Révolution tranquille - et l'extraordinaire révolutionnaire tranquille Paul Gérin-Lajoie - peut encore nous enseigner aujourd'hui et demain.
By Mike Medeiros on June 10, 2010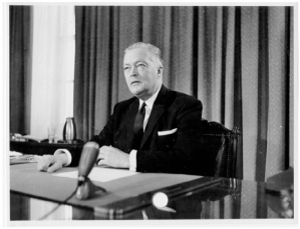 Ce mois de juin marque le cinquantième anniversaire de l'élection du premier gouvernement de Jean Lesage. L'importance de cet événement va bien au-delà de la célébration des profonds changements apporter par Jean Lesage, elle signifie le début de la Révolution tranquille. Cette période représente une série de grands changements qu'a subis le Québec. Cette révolution apporta au Québec des transformations radicales sociales, culturelles, politiques, et économiques. Nul ne peut en douter que depuis cinquante ans le Québec a fondamentalement changé.
By Alan Hustak on June 10, 2010
Une collection amusante d'une centaine d'hiboux ornementaux remplit un cabinet dans l'appartement spacieux de Paul Gérin-Lajoie - une centaine d'hiboux en cristal, porcelaine, verre, bronze et argent. Les hiboux, dans toutes les formes et tailles, sont des cadeaux qu'il a reçus au cours des années des amis qui le considèrent un vieil oiseau sage qui, comme un hibou, travail tard, et bat des paupières en reconnaissance tranquille de tout ce qu'il voit.
By Graeme Decarie on June 10, 2010
When Quebec was conquered by the British in 1763, most of its secular leaders – those around the Governor, the military, and many of the wealthy - returned to France. And very reasonably so. Their futures and their connections were in France, not in a British colony. The only French institution remaining was the Roman Catholic Church.
By Alan Hustak on June 10, 2010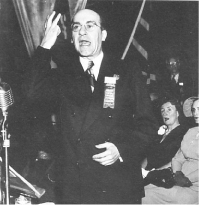 Revolutions, quiet or otherwise, rarely go according to plan. Georges Emile Lapalme might have been premier instead of Jean Lesage, had events not conspired against him "Lapalme was the main brain behind everything," agrees Paul Gerin Lajoe, "There were others who contributed, but he was the chief engineer behind the 1960 election victory."
By Pierre K. Malouf on April 23, 2010
La popularité du gouvernement est au plus bas. Il y a à cela d'excellentes raisons. Il y en a de très mauvaises. Parmi ces dernières, en voici une qui saute aux yeux : le dernier budget du ministre Bachand. Les Québécois sont décidément incapables de voir la réalité en face.
By Beryl Wajsman on April 23, 2010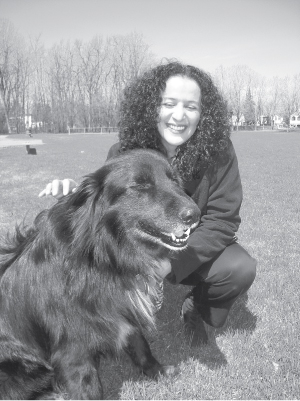 Le nom arabe Amal signifie trois choses. L'espoir, l'anticipation, et l'aspiration. Ces trois mots sont une bonne synthèse de ce qu'une résidante de Pointe Claire et étudiante à l'Université Concordia en relations humaines et psychologie Amal Asmar ose rêver ces jours-ci après que la police l'ait harcelée, malmenée et laissée avec quelques 1 000$ en amendes. Elle espère pour la justice; anticipe des excuses et aspire à une réponse à sa demande sincère de : « tous ce que je veux savoir c'est pourquoi? ». Alors qu'elle achève ses études et continue sa recherche pour un emploi, les cicatrices mentales qu'elle a toujours l'obligent à maintenir ce rêve vivant. Ses « crimes ? ».



By Dan Delmar on April 23, 2010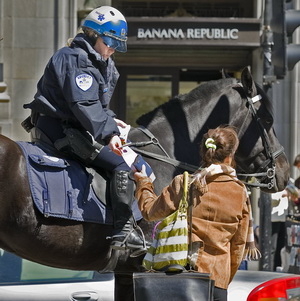 This year, Montreal will issue one traffic ticket for almost every man, woman and child in the city - and that, believe it or not, is a conservative estimate based on information from the Service de police de la Ville de Montréal. Most people aren't aware of it, or if they are, they accept the ticketing as fair punishment for bad behaviour. If so many of us are breaking the law on such a regular basis, it begs the question: Are we guilty of delinquent behaviour, or are we victims of municipal persecution?



By Djemila Benhabib on April 23, 2010
Vous avez été très nombreux, à travers tout le Québec et même au-delà, à me témoigner votre appui dès la parution de mon livre Ma vie à contre-Coran, une femme témoigne sur les islamistes pour saluer mon courage et ma détermination face à mon combat contre l'hydre islamiste et ses tentacules. J'ai rencontré plusieurs d'entre vous, d'un bout à l'autre du Québec, pour partager mes réflexions et mes aspirations. Je parcours des milliers de kilomètres pour honorer vos invitations et échanger de grands et de petits moments de bonheur.
By Daniel Romano on April 23, 2010
Une poursuite-bâillon est une poursuite stratégique contre la mobilisation publique. C'est un nouvel instrument insidieux qui est de plus en plus utilisé en Amérique du Nord. Utilisé par des gouvernements à tous les niveaux, ça essaye d'écraser colère publique sous la menace de poursuites diffamatoires.
By David Solway on April 23, 2010
The camel is a noble animal. Had it not existed, Islamic civilization would never have gotten off the ground, just as, in the absence of the horse, we in the West would still be lugging barrows and scraping along in donkey-hauled slipes. The camel is perhaps even preferable to the horse. It is fast, carries its own water, and provides what SUV manufacturers call "command seating," rivaled only by the elephant. Indeed, Mark Twain understood the inherently exalted nature of the creature when he introduced the cameleopard in Huckleberry Finn. Of course, the cameleopard, or "Royal Nonesuch," is really a giraffe (Arabic: ziraffah, "tallest one"), but it sounds like a camel with a temper and enviable velocity, a beast that demands respect.
By Pierre K. Malouf on March 25, 2010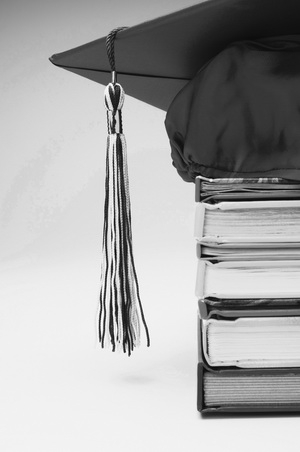 Les Québécois comprennent enfin que l'heure est grave. Ramenés au réalisme grâce au leadership exemplaire du premier ministre, ils sont prêts à payer leur électricité au prix du marché, à débourser quelques dollars supplémentaires pour faire garder leurs enfants dans les CPE, à voir augmenter la TVQ de 1%, à dépenser davantage pour envoyer leur progéniture à l'université, à être à jamais les citoyens les plus taxés en Amérique du Nord. Ils voient aussi venir d'un bon oeil les mesures d'austérité qui seront prises pour ralentir l'augmentation des dépenses publiques. Le bon exemple nous est fourni par les employés de l'État, qui, de bon coeur, vont se contenter de modestes augmentations.


By Djemila Benhabib on March 25, 2010
S'il y a une chose qu'a révélée au grand jour cette épisode de la jeune femme égyptienne en burqa qui s'est auto-exclue d'un cours de francisation à cause de son attitude sectaire, c'est la grande incapacité d'un bon nombre de journalistes à décrypter le discours, les symboles ainsi que l'activisme des tenants de l'obscurantisme le plus réactionnaire du monde musulman, à savoir le salafisme.
By Noga Emmanuel on March 25, 2010
Last month an ugly ritual event replayed itself: "Israel Apartheid week". In Montreal, 500 local artists signed a letter in support of an international campaign for boycott, divestment and sanctions against the Jewish state: "to protest the Israeli state's ongoing denial of the inalienable rights of Palestinian refugees to return to their homes and properties, [as] well as Israel's ongoing occupation and colonization of the West Bank (including Jerusalem) and Gaza, which also constitutes a violation of international law and multiple United Nations resolutions".
By Mischa Popoff on March 25, 2010
In politics there are issues you can bludgeon your enemies with, but every now and then an issue arises that through its repetition will turn against you because a deeper issue lies within it. What the Liberals and NDP fail to appreciate as they attack the Conservatives over the Afghan detainee issue is that at a visceral level Canadians just don't care about Afghan detainees because they're the enemy. There, I said it.
By P.A. Sévigny on March 25, 2010
As an advocate for some of the more vulnerable people across the nation, Liberal MP Marc Garneau couldn't do much better than to use the downtown core's Sac à dos to mount his campaign for sustained government support to help the poor, the sick and the destitute who live in the city's downtown core. "Sustainable funding is crucial to the continued operation of organizations in Montreal like Sac à dos," said Garneau,"…and everybody knows the demand for their services is increasing by the day. More and more people are using the city's food banks and line-ups for the shelters keep getting longer and longer."
By P.A. Sévigny on March 25, 2010
After twenty years on the front lines in the war against poverty on the mean streets of Cote Des Neiges, people at the MultiCaf project are still working hard to provide basic food security and social support networks for the district's poor. Decades after the organization first opened its doors, MultiCaf is still working hard to help empower the local residents through an assortment of social action initiatives with a number of new programs aimed at feeding the poor and the disabled. As one of the borough's foremost social and economic activists, Outremont businessman Francois Pilon said he was more than impressed with everything the MultiCaf people were doing in their district.
By readers on February 11, 2010
Profiling yes, but do it right...

Thanks for your courage...

Keep the articles coming...




By Pierre K. Malouf on February 11, 2010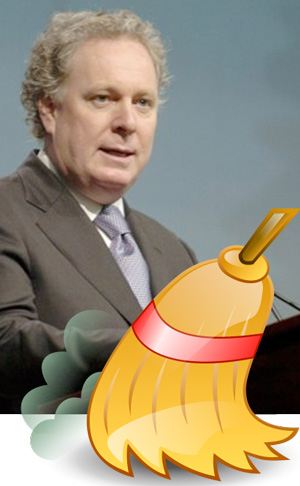 J'ai failli intituler cet article Mes prédictions pour l'année 2010. Je me suis ravisé, car ma boule de cristal refuse de me révéler ce qui va se passer cette année. Tout au plus me laisse-t-elle entrevoir ce qui n'arrivera pas. J'ai dressé une liste de ces non-événements. Voici la prédiction dont je suis le plus sûr : le gouvernement libéral dirigé par Jean Charest ne prendra aucune décision douloureuse.
Attention : «douloureuse» n'est pas synonyme d' «impopulaire». La création d'une commission d'enquête sur la corruption dans l'industrie de la construction serait accueillie favorablement par la population, mais serait apparemment douloureuse pour M. Charest (je me demande pourquoi).


By Beryl Wajsman on February 11, 2010
La tragédie de l'Haïti continue à se déferler dans son ensemble. Les leçons qu'elle nous enseigne au quotidien vont au cœur de notre particularité. Si elle aura quelconque testament durable, ce sera de nous rappeler ce que signifie être humain.
A story in scripture tells of two men. One, cool and detached, always involved in his own affairs looking for ways to accumulate wealth and power. The other, emotional and engaged, constantly involved in the actions and passions of his time...
By P.A. Sévigny on February 11, 2010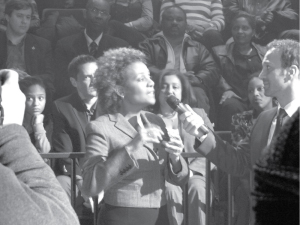 Trois semaines après que la terre s'est soulevée sous leurs pieds, environ 200 000 personnes sont censées être mortes, écrasées sous des tonnes de béton émietté. Port-au-Prince est en ruines et les survivants fouillent les décombres pour de l'eau et un peu de nourriture. « Les damnés de la terre » de Frantz Fanon a pris une nouvelle signification alors que les images numériques de la catastrophe haïtienne commençaient à faire chemin à travers les médias. À son crédit, la planète a commencé à se rassembler et l'aide était en chemin...



By Beryl Wajsman on February 11, 2010
Les demandes de l'opposition fédérale pour une enquête sur la supposé influence négative du gouvernement Harper sur l'organisation Droits et démocratie sont inacceptables, mal conçus et corrosifs. Inacceptables parce qu'ils ne résonnent à rien de plus qu'une chasse aux sorcières cherchant un bénéfice politique sur la mort du défunt président de Droits et démocratie, Rémy Beauregard; qui est mort récemment d'une crise cardiaque. Mal conçu car ils démontrent une ignorance effroyable des lacunes de Droits et démocratie que ce gouvernement a essayé de corriger...
By David Matas on February 11, 2010
Remy Beauregard, the former president of Rights and Democracy, died of a heart attack the night of January 7, 2010. Some of the staff of Rights and Democracy in the name of all of them released a letter dated January 11, 2010 calling on the leadership of the Board of Directors to resign, accusing them of harassment of the former president. The accusation of harassment was directed against the chair and vice-chair of the Board, Aurel Braun and Jacques Gauthier, and the chair of the audit and finance committee, Elliot Tepper...
By Lorne Gunter on February 11, 2010
One of the worst by-products -- among many -- of the rapid expansion of government in the past 50 years has been the politicization of everything, including aspects of personal daily life that government has no business in. Relationships, child rearing, garbage collection, even the replacement of light bulbs have come under government scrutiny..
By Mischa Popoff on February 11, 2010
If Harper prorogued Parliament merely to avoid answering questions about Afghan detainees there might be a basis for the indignity the opposition feigns. But Harper had a quick look at the polls before he called G.G. Michel Jean and you can rest assured that the tale of a terrorist who claims to have been roughed up after our soldiers handed him to Afghan authorities is destined for obscurity...
By Dan Delmar on February 11, 2010
The lack of political courage across all levels of government and most political parties is nothing short of shameful. The burqa (or niqab) is possibly the most offensive garment on the face of the earth: A head-to-toe covering worn by women who practice an extremist and some say perverted form of Islam. It is a symbol of repression, misogyny and, as French president Nicholas Sarkozy said last year, "debasement." It should not be tolerated in any civilized society...
By Alan Hustak on February 11, 2010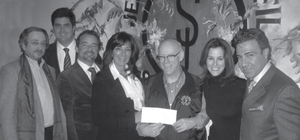 Sometimes tragedies do bring out the better angels of our nature. And they bring together new allies in common cause to help those who are always at the forefront of relieving human suffering.
Much money has been raised for Haitian relief. World leaders meet at conferences to discuss reconstruction. Great concerts are held. All this is just and right.



By Pierre K. Malouf on January 7, 2010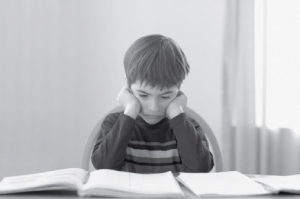 Avant et depuis son implantation dans les écoles québécoises, le cours Éthique et culture religieuse (ÉCR) est mitraillé de critiques venant de tous les côtés : catholiques traditionnalistes, défenseurs de la laïcité, nationalistes «identitaires», etc. Ces tirs croisés n'ébranlent en rien la flopée de théologiens qui dirigent en sous-main notre système scolaire, mais tant pis ! Continuons de répéter que le roi est nu.




By Beryl Wajsman on January 7, 2010
Much time has been spent, and appropriately so, defending our privacy rights in this time of war on terror. The public must be convinced of their importance. Justice Louis Brandeis called them "the most prized right of civilized nations."
By René Girard on January 7, 2010
Dans les sphères rocambolesques du nationalisme québécois, il m'arrive parfois, au hasard de mes lectures, de tomber sur un article dont le titre accrocheur m'invite à lire plus avant. Parfois, c'est un auteur particulier qui m'attire, et il est vrai que j'en chéris quelques-uns. Louis Cornellier, dit « le Pieux », est l'un d'eux car je suis toujours certain qu'il ne me décevra pas. En effet, je serais bien déçu s'il fallait qu'un jour ses propos me plaisent, quoique je n'ai aucune crainte à cet égard.
By P.A. Sévigny on January 7, 2010
Folk artist Tracey Chapman may be right. When people start talking about a revolution, it really does sound like a whisper.
"People are angry," said Maison du Partage food bank director Madeleine Daoust."…really angry. There's a lot of tension in the air and people are beginning to lose patience ….They know something's wrong and for once, they're not to blame."
By Bernard Amyot on January 7, 2010
Le 13 septembre 2009, la tenue d'une commémoration du 250ème anniversaire de la bataille des Plaines d'Abraham aurait été importante pour l'ensemble des Canadiens et ce, à plus d'un titre. Il est encore temps de faire l'effort pour aller au-delà du délire de la dernière année et vraiment comprendre la falsification historique des indépendantistes à ce sujet.