La Patrie

All articles

Print
La Patrie
By William Johnson on March 13, 2013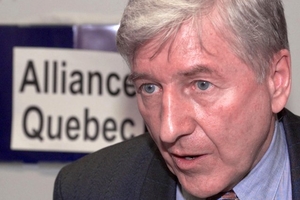 Was it symbolic? Quebec's labour minister Agnès Maltais took a plane to the national capital Monday but was unable to land. The airport tarmac was covered with freezing rain making a landing dangerous.
The Quebec minister flew to confront Diane Finley, the federal Minister of Human Resources and Skills Development. Maltais insists that Ottawa doesn't understand Quebec's labour market. She came intending to set Finley straight and insist that the reformed program for employment insurance that went into effect in January be rewritten to suit Quebec. In fact, the policy of the Quebec government is to demand the total transfer of employment insurance to Quebec, as part of "la gouvernancesouverainiste."
By Ryan Bellerose on March 13, 2013
I am a Métis from Northern Alberta. My father, Mervin Bellerose, co-authored the Métis Settlements Act of 1989, which was passed by the Alberta legislature in 1990 and cemented our land rights. I founded Canadians For Accountability, a native rights advocacy group, and I am an organizer and participant in the Idle No More movement in Calgary. And I am a Zionist.
Let me tell you why.
By Akil Alleyne on March 11, 2013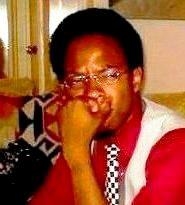 New York - In my last comment in these pages, I cautioned federalists against allowing the Parti Québécois' underwhelming 2012 election performance to lull them into complacency. Even with a mere minority government, the Péquistes will pounce on any political friction between Quebec and the rest of Canada, the better to roll the referendum dice again. There is no telling what developments may so offend Quebecers as to make a third referendum a realistic possibility. Separatism has appeared to go into terminal decline before and yet still experienced frightening resurgences, usually with little or no warning. It is exactly when separatist sentiment is at low ebb that federalists should prepare a strategy for dealing with the threat if it ever rears its head again.
By Colin Standish on March 11, 2013

When I think of Bill 14, I think of Sandra. Sandra goes to the English-language Dollard-des- Ormeaux (D.D.O.) school just off Valcartier military base near Quebec City. When I met her, she emotionally asked why she would have to change schools and lose her friends. Her father serves in the military and was wounded in Afghanistan. She lives with her mother, her parents separated partly due to the strain of post-traumatic stress after her father returned from combat. Now, one of the few constants in her life, her elementary school and close friends, could be taken away by Bill 14.


By Jim Wilson on March 11, 2013
One of Quebec's recent educational musings is to consider revising the History course presently been taught in schools. Revamping and revising school curriculum should be part of ongoing educational practice; however, when a history course is being changed it requires great scrutiny, for no other course is more susceptible to a government's manipulation. The oft quoted statement that 'history is written by the victors ' can be challenged; history, as taught in schools, is written not by the victors, but by governments, who have control of the curriculum content, the text books, and the examination format.
By Beryl Wajsman on February 11, 2013
So often, we become immune to the nationalist nonsense coming out of Quebec. It all becomes so much white noise. Many would tell us that we've taken so many punches that the latest is simply a distinction without a difference.
Once in a long while - sadly - we get off our lethargy and remember that we are Canadians - not just Quebecers - and that we are imbued with inalienable rights. That is what is happening now in the reaction of anglophones and francophones against Bill 14. Our civil rights matter!
By Beryl Wajsman on January 24, 2013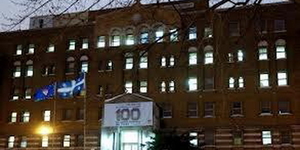 When Provincial Health Minister Dr. Réjean Hébert took the unilateral decision last week to pull Lachine General Hospital out of its arrangement with the MUHC, Hébert violated the cardinal promise of the Hippocratic oath. Do no harm!
Hébert justified his decision by saying it was necessary to protect Lachine's "francophone vocation." It is true that LG is listed as a franchone institution. But its decision to join the MUHC was based not only on its need for more money and doctors, but also on the fact that the physical proximity of the MUHC was simply closer than the francophone CHUM.
By Nathan Elberg on January 14, 2013
Chief Theresa Spence's moderate hunger strike is the polar opposite of the war tactics of the 17th and 18th century Indians of James and Hudson's Bay. The lowlands of the northern forest, their shorelines and muskegs were hotly contested by the Cree and Inuit prior to the arrival of the Europeans, as the latter moved further and further south. The fur-traders turned the tide in favor of Indians, who were first able to trade for guns; the Inuit were initially kept unarmed by Hudson's Bay Company policy. The armed Cree turned with a vengeance on their Eskimo rivals.
By Beryl Wajsman on December 13, 2012
Rarely does a piece of legislation come forward that calls for complete rejection. Bill 14 however is just such a piece of proposed law. No Liberal or CAQ MNA should even think of compromise or common cause with the PQ government of Pauline Marois on this regressive and retrograde proposal.
Its rejection is compelled not just by the social, cultural and economic damage it will cause; not just by the civil rights - legislative and acquired - that are once again aborted ; but by the sheer transparent political opportunism and venal prejudice that gave it birth.
By Beryl Wajsman on December 13, 2012
Mere prescence will be used to validate Conference speakers and sponsoring organizations with Muslim Brotherhood and Hamas ties

Liberal leadership candidate and Papineau MP Justin Trudeau's decision to give a keynote address at the "Reviving the Islamic Spirit" conference taking place in Toronto Dec.20-23rd . is a disappointing one and potentially disastrous for liberalism. His mere prescence will be used to validate some of the most retrograde elements on the political landscape that are associated with this Conference. In that he hurts Canada.
By Beryl Wajsman on November 28, 2012
Let us be clear. Freedom is indivisible. And perhaps the most indivisible freedom is expression because it is perhaps the most fragile and always the first to be assaulted by tyrants.
So where is the line? This has been the subject of endless debates and discussions. But on one aspect, all agree. Overt incitement to violent hatred – and the encouragement of that incitement – clearly and candidly expressed, cannot be tolerated. And more. Those who are in positions to influence public opinion, whether in elected office or in the fourth estate, have a responsibility to maintain a higher standard of vigilance and intelligence....
By Kristy-Lyn Kemp on November 25, 2012
Another twenty-second of the month has come and gone, and with it, yet another student protest. This latest was two-thousand strong, and was just as demanding as ever. You would figure that now that Pauline Marois is in office and has abolished all proposed tuition increases that the students' battle would be over. Finally, you'd figure, they could hang up their little red squares and put their parents' pots and pans back where they belong, but this latest demonstration has proven that they believe their cause is not over. Rather, as one protester stated, it is "just beginning".
By Beryl Wajsman on October 30, 2012
And here we go again! Another incident with a subway ticket taker insulting a customer on language. This time it ended in a fight with possible assault charges against the STM employee.
Mina Barak said the incident occurred at the De La Savane métro station (in a predominantly English part of town) when an Opus machine took her money but did not provide transit tickets. When she spoke to the STM employee in the ticket booth in English, harsh words were exchanged. The employee allegedly told her to "go back to your country" and "in Quebec, we only speak French."
By Hon. Céline Hervieux-Payette on October 28, 2012

The proposed buyout of Nexen Inc., a Canadian oil and gas company which has been discovering and developing energy resources in some of the world's most significant basins – including Western Canada, the UK North Sea, offshore West Africa and the Gulf of Mexico – has been causing quite the commotion amongst politicians and the public. Why is that? The interested buyer happens to be wholly owned by its government – a government, it can be argued, whose values and beliefs differ greatly from our country, Canada.


By Beryl Wajsman on October 24, 2012
And now the youngest victim of the nationalist rhetoric of the recent election campaign. The tragedy of two-year old Ella Bergeron this past weekend in Hudson. We say this not to exploit a child. But if the "little children shall lead them," then the story of little Ella leads us to a hard and bitter truth.
By Pierre K. Malouf on October 19, 2012
Élu le 4 septembre avec 31,9 % des suffrages exprimés (0,7% de plus que les libéraux) et 54 sièges sur 125, le gouvernement dirigé par Mme Marois ne pourra pas tenir la plupart de ses promesses. N'étant pas totalement réduit à l'impuissance, il a quand même pu prendre quelques décisions douteuses découlant de son programme électoral. J'en mentionnerai quelques-unes. Le moratoire complet sur l'exploitation des gaz de schistes annoncé, moins de vingt-quatre après son assermentation, par la nouvelle ministre des Ressources naturelles, Martine Ouellet, est le premier exemple qui me vient à l'esprit.
By Beryl Wajsman on October 19, 2012
One thing is clear from the narrow election result in Quebec - it gave the PQ no mandate for any of its radical agenda. It was to be hoped that we could take Pauline Marois at her word that she not only respected, but understood the will of the people. However, from the inflammatory rhetoric, the sparking of new language friction and the irresponsible fiscal policies it was perhaps too much to hope for.The only sign of hope are the endless flipflops and reining in of her Ministers that she has done.
By Dan Delmar on October 19, 2012

Anglophone pundits, myself included, were targeted recently by the Société Saint-Jean-Baptiste, a radical sovereignist group founded in 1834, whose ideas are barely more evolved than they were 178 years ago.
SSJB president Mario Beaulieu was so crass as to accuse some in Anglo media of creating a climate of hate that led a madman to shoot up the Parti Québécois' victory celebration, killing Denis Blanchette.
By Akil Alleyne on October 19, 2012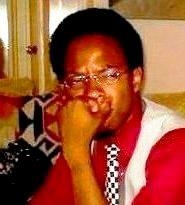 I'm not sure what to make of the recent Quebec provincial election. To be sure, the results were hardly surprising, given Jean Charest's long-dwindling popularity. It's a shame that the outcome appears to vindicate the anti-tuition-hike movement's unreasonable goals and undemocratic tactics. (In truth, it does no such thing, at least not without proof that the tuition issue moved more votes than, say, the Charest government's corruption. Alas, in politics, perception always trumps reality.) Nonetheless, since the Parti Québécois was first elected in 1976, Quebecers have consistently given each major party exactly nine years in power before trading it for the other.
By Marvin Rortrand on October 19, 2012
The Federal Electoral Boundary Commission is proposing major changes to the electoral map and citizens and community groups have only a few more weeks to register to comment.
The Commission is mandated by law to review the electoral map on a periodic basis taking into account population shifts. This time the task is complicated by the decision of Parliament to increase the number of seats nationally from 305 to 338. Quebec's representation goes from 75 to 78 which has provoked major changes in boundaries many of which will give citizens pause as it often appears that the principles of physical integrity of neighbourhoods and community identity have not been respected.
By Steve Ambler on October 19, 2012
Prenons deux individus, les deux parlant bien le français, le premier de Bordeaux et le deuxième de Shanghaï. Le premier parle français à la maison, et donc selon la logique du PQ vaut plus que le deuxième...
By Father John Walsh on October 19, 2012
I grew up in Montreal when the French-speaking Roman Catholic Church was literally present everywhere, from the opening prayer at a hockey tournament to the blessing of a beauty salon. The hierarchy and the local clergy were the Church. They were placed on pedestals with the expectation that they could solve all problems and do no wrong. The religious, priests, brothers and religious women (nuns) ran the schools, hospitals, orphanages and every institution that dealt with the lives of French-speaking people in Quebec. The educational system offered a classical education which meant that the French-speaking students were not introduced into the world of science where progress was exponential and the system also left them without an understanding of the impact of economic development.
By Father John Walsh on October 19, 2012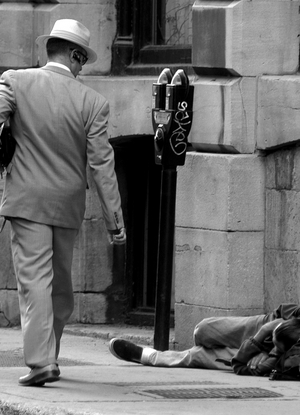 The majority of people in Montreal, and elsewhere, pass a homeless person on the street and they are unable to go beyond what their eyes see. The very presence of a homeless person on the same street where people have their daily route to work disturbs some people; others, walk on as if they do not exist.
The homeless are no different from you and me. No different. They laugh, they cry, they feel pain and they are struggling to make sense of their lives. Each of us hasn't a story to tell, we have a history to recount. It begins with birth and ends with death. History unfolds in one's upbringing, one's childhood, youth, adolescence and adulthood. The road less travelled is that of the homeless people.
By Beryl Wajsman on September 18, 2012
Public policy is not always boring. As much as most voters like the excitement of personality over purpose, there are fleeting moments in the life a nation where we have to pay attention to what has been done, and not just to what has been acted. And when such moments occur, it is our responsibility as citizens to push forward the agenda of human progress. If we fail, at those moments, to engage in the life of our nation we compromise our responsibilities as citizens of freedom and prejudice our rights to complain.
One such moment occurred last week in the life of this nation.
By Beryl Wajsman on September 6, 2012
One thing is clear from the narrow election result - it gave the PQ no mandate for any of its radical agenda. It is to be hoped that we can take Pauline Marois at her word and that she not only respects, but uderstands the will of the people.
Two-thirds of Quebecers - anglophones, allophones and francophones - voted for the federalist, free-market alternatives. Mme. Marois must take that into account and we all must hold her accountable.
By P.A. Sévigny on August 30, 2012
While it may be hard for anyone who lives west of Atwater to like Pauline Marois' Parti Québecois, it's more than easy to like Jean Poirier who is Marois' candidate in Montreal's Mercier riding. While taking a well-deserved break from a frenetic amount of door-to-door activity amid the charming little streets which define Montreal's trendy Plateau, Poirier told The Suburban that he believes in pressing the flesh because "…in the end, that's the only way people can really get to know you." And following those first few minutes, those are the same people who will tell you they can really trust a man like Jean Poirier.
By Beryl Wajsman on August 21, 2012
There is a troubling aspect in the coverage of the unprecedented series of debates in the current provincial election. Too many commentators are paying attention to everything from hand motions to smiles and smirks. They should be paying attention to what is said. And so should all voters.
This is the most important since the 1995 referendum. The reason? After a spring and early summer of social insurrection organized and mobilized by the radical CSN union, the PQ and the QS as much as by students, we enter a fall and winter of public sector union negotiations and the sword of Damocles of more urban paralysis and economic atrophy caused by more demonstrations and marches. It is important for voters to use intellectual rigour to look at actions and results and not just body movements.
By Jeremy Richler on August 19, 2012
It was twenty-seven years ago, almost at this exact time of the year, that I went with my family to see what would be the first installment in the Back to the Future trilogy. A ten year old boy, I was so excited; the hype was intense, and I just couldn't wait. I wasn't too disappointed in the end, and the unrepentant auf Biff Tannon certainly made me laugh!
Fast forward to 2012, and a new installment of Back to the Future has just been released. This time, it stars Pauline Marois, who, just like Marty McFly, finds herself alongside the mad scientist "Doc."
By Beryl Wajsman on August 19, 2012
So now Pauline Marois wants to extend Bill 101 to small businesses as well. Why not, Quebec has so much extra money to spend on more social engineering inspectors. And of course we need more constriction of entrepreneurs' ability to function so we can lose more jobs.
By David T. Jones on August 5, 2012
Washington, DC - Far be it for an American to offer a defense for a disgraced Canadian, but there is a touch of "kicking someone who is down" with the piling on commentary following Oda's "retirement" on 3 July. Essentially, she jumped before being defenestrated, but the absence of any context to her departure deprives Canadians of invaluable perspective.
By Beryl Wajsman on August 3, 2012
As much as the ongoing fracas in the francophone media about what kind of leaders French debate to have is somewhat assuming, the refusal of Pauline Marois to accept an English debate, even one on radio where questions could be filtered, is downright insulting. It is time that Quebec's non-francophones start saying "Assez c'est assez! " Montreal island, as of several years ago, is more than 50% non-francophone. The 21% of Quebecers who are non-francophone account for some 40% of all individual revenues collected by Revenue Quebec. Where is, in Sheila Fraser's words, their "value for money?"
By Beryl Wajsman on July 25, 2012
Those words came to mind when we got involved with the sad plight of the Borden Place seniors. There are many commentaries on that verse in Psalms. But among the most interesting is that even a King like David has a right make a plea and call on the compassion not only of God but on his community. And that both should respond with compassion.
This phrase of the Psalmist has been a cornerstone of social justice whether one is religious or not. It has become an article of secular faith that we do not take advantage of the vulnerable. It is an article of moral conscience, that we care for those who paved the way for the benefits of life we enjoy today
By Beryl Wajsman on July 25, 2012
For the 20 tenants of the Borden Place Residence at 4635 Place Borden in NDG , the assisted living facility is a sweet taste of home. Though many are in their eighties and nineties, they are generally autonomous and mobile. The long-time staff gives them assistance whenever needed. It is like one big extended family.
After some 25 years in existence, the tenants had no reason to think that they could not live out their lives in this convivial and nurturing environment. Then money, courts and unfeeling bureaucracy fatefully conspired to turn their quiet lives into nightmares.
By Louise V. Labrecque on July 18, 2012
C'est dans une maison de la rue Saint-Hubert, à Montréal, qu'habite le député d'origine iranienne Amir Khadir, lequel appelle à la non-liberté de commerce et à l'apartheid israélien, notamment sur la rue Saint-Denis à Montréal, face aux boutiques Le Marcheur et Naot, lesquelles vendent des produits de marque israélienne. Sur la grande affiche, à côté de la porte principale, en gros caractères, est inscrit : « Quand l'injustice devient loi, la résistance est un devoir ». Sitôt franchi le seuil, derrière ce paravent, une face cachée apparaît soudainement. En effet, en se promenant dans le quartier, il n'est pas nécessaire d'avoir une loupe pour constater combien le député de Mercier suscite de vifs sentiments. Il faut dire qu'en s'exaltant tantôt pour Martin Luther King, tantôt pour Mahatma Gandhi, il y a loin de la coupe aux lèvres. En effet, nous pourrions en rire si au moins c'était drôle.
By Éric Duhaime on July 18, 2012
Le dramaturge, romancier et enseignant retraité d'une école publique primaire, Pierre K. Malouf, publie, aux éditions Accent Grave, un important essai sur l'unique député de Québec solidaire.
Rien ne prédestinait pourtant Malouf à écrire un tel ouvrage.
Âgé de 68 ans, il en avait vu d'autres avec les communistes et syndicalistes du Québec des années 60 et 70.
Il change cependant d'idée et décide de sortir sa plume suite à la présence d'Amir Khadir parmi un groupe de manifestants devant Le Marcheur le samedi 11 décembre 2010, ceux-là même qui boycottent et harcèlent la boutique parce qu'elle vend des souliers fabriqués en Israël.