The Global Village

All articles

Print
The Global Village
By David T. Jones on May 28, 2009
Washington, DC - There are basic needs for human beings: the obvious are food; shelter; sex. And then it becomes complicated for societies where the basics are "givens," and needs become more abstract. Are the freedoms enumerated in the Charter of Rights and Freedoms (and the U.S. Constitution) "freedoms"—or limitations on the actions that a citizen might take otherwise?
Freedom of speech—but at what point does it become slander?
Freedom of the press—but what are the parameters of libel, let alone "hate" when making such speech?
Freedom of religion—but to practice polygamy, let alone human sacrifice?
By Nazanin Afshin-Jam on May 6, 2009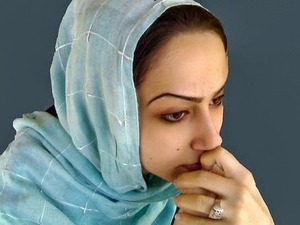 On May 1st 2009, artist Delara Darabi was executed in the Islamic Republic of Iran after spending almost six years in prison for an alleged offence committed at age 17. She maintained her innocence up until the very end. I am at a loss for words. My heart is empty and my tears are flowing...





By Beryl Wajsman on May 6, 2009
Though we can't be surprised anymore, we still need to condemn. The World Conference against Racism, Racial Discrimination, Xenophobia and Related Intolerance, commonly called Durban 2, concluded recently in Geneva. Durban I, eight years ago, at least had the veneer of civility however quickly disabused by the contents. This year's incarnation didn't even pretend. How could it? Two gangster regimes — Iran and Libya — co-chaired and co-organized it. The result was as anticipated. But the date was filled with pathos...


By Pierre Poilievre on May 6, 2009
We Canadians are often too polite to say, "I told you so." But 16 months after we told the world that the Durban "anti-racism" conference was anything but, we have been vindicated. Canada was the first nation to pull out of the Durban II conference and to cut off funds for NGO participation. Countries like Italy, Australia, New Zealand, the Netherlands, Germany, Poland, Israel and the United States of America followed us. Many other nations later walked out of the conference when Iranian President Mahmoud Ahmadinejad poured verbal acid all over Israel, the United States and Europe...
By Mischa Popoff on May 6, 2009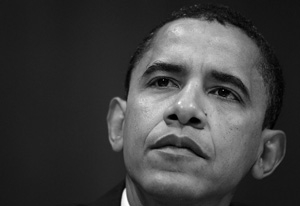 How does B.H. Obama get away with it? He directed his campaign against George W. Bush, accusing him of taking the United States into an unjust war in Iraq, but now plans to launch a renewed effort in Afghanistan. I'm confused. Aren't freedom, innocent people's lives and democracy all worth protecting in both of those countries?




By David Solway on May 6, 2009
In his 1995 book [1] Assimilation and Its Discontents, Israeli political historian and prolific author Barry Rubin speaks of a time when "anti-Semitism became too minimal to inspire fear or defiance." Indeed, for both the Israeli sabra and the diaspora Jew, particularly in America, "anti-Semitism's rout and the acquisition of equality … raises the question of what to do next." Only a little more than a decade has passed since Rubin wrote those lines but the "question of what to do next" has taken on a completely different complexion. For once again anti-Semitism has returned with a vengeance...
By Jessica Murphy on April 9, 2009
Afghanistan is a mess - increasingly violent, facing major hurdles in development and a severe food shortage - but according to a panel of experts lined up by the Canadian International Council, NATO needs to see its engagement through...
By Beryl Wajsman on April 9, 2009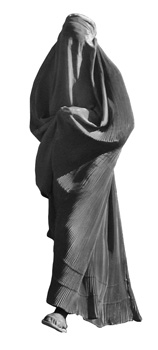 It was a mistake from the beginning to allow the recognition of state faith into Afghanistan's constitution. It was an even greater error to allow the organization of faith-based political parties. Now the west's encounter with Afghanistan will be put to an important test. And Canada has a profound role to play.
Fundamentalist Shia clerics in Afghanistan pushed for the primacy of Sharia law, and exclusivity of it in family law matters. Not satisfied with this, they recently demanded, and obtained passage of what has come to be pejoratively called Afghanistan's "Rape Law".



By Akil Alleyne on April 9, 2009
So President Barack Obama has delivered yet another stirring speech to a vast crowd of European well-wishers, this time in Prague, Czech Republic, on April 5th. This time, however, he threw his fans something of a curveball. President Obama made clear that he would not scrap the ongoing development of a nuclear missile defense shield. "As long as the threat from Iran persists," he declared, "we will go forward with a missile-defense system that is cost-effective and proven."..
By Beryl Wajsman on March 19, 2009
Recently we witnessed the fifth Israel Apartheid Week manifestations. In cities from Oxford to New York to Montreal we saw the usual collection of Islamist apologists and their fellow-travelers in academic, political and diplomatic circles. These events sought to portray Israel as an apartheid-era South Africa in relation to its Arab citizens...
By David T. Jones on March 19, 2009
The contretemps over the now aborted recreation of the battle on the Plains of Abraham demonstrates this reality...
By Beryl Wajsman on February 26, 2009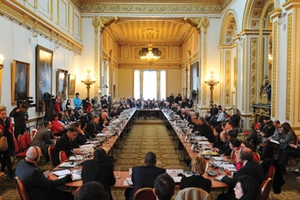 Over 100 parliamentarians from 35 different countries gathered in in London from February 15-17th for the founding conference of the International Parliamentary Coalition to Combat Anti-Semitism (ICCA) hosted by the UK Inter-parliamentary Coalition for Combating Anti-Semitism and the Foreign & Commonwealth Office.
By ICCA on February 26, 2009
"I am pleased that the British Foreign Office hosted the founding Summit of the Inter-parliamentary Coalition for Combating Antisemitism. The event brought together 125 MPs from 40 different counties and led to this important/powerful? Declaration that I'm honoured to sign today. So many of the principles it enshrines are already things we are doing here in Britain and while I'm proud of the bold action Britain has taken to combat anti-Semitism such as improved reporting, prosecutions for antisemitic internet hate and the funding of Holocaust Education in schools, there is no room for complacency. Within a month the DCLG are organising for an away day event at Beth Shalom, the Holocaust Centre, to look in detail at how the Government can implement the London Declaration. I encourage other Heads of Government to become signatories to this historic agreement - together our renewed efforts can rid the world of this ancient virus."
By Hon. Jason Kenney on February 26, 2009
Mesdames et Messieurs, merci bien pour votre collaboration et j'aimerais commencer en félicitant John et ses collègues pour avoir organisé cet colloque historique et très important...
By David T. Jones on February 26, 2009
It must be tedious and frustrating to be a "concerned Canadian." So many errors to be corrected; so many problems to be resolved; so many wrong directions to be set straight...
By l'Hon. Irwin Cotler on February 26, 2009
Keynote Address by the Honourable Irwin Cotler at the founding conference of the Inter-parliamentary Coalition for Combating Antisemitism (ICCA)
Professor Cotler is the co-founder of ICCA with UK MP John Mann.
He is the former Minister of Justice and Attorney General of Canada and is the Liberal MP for the Montreal riding of Mount Royal...
By David Simard on February 5, 2009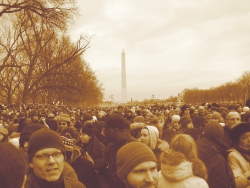 The Democrats have retaken the White House after eight long years of soul-searching. I look upon this historic occasion with all the hopes and dreams of my generation. However, to believe that one man can change the world is perhaps dangerous. There are no saviours, but certain politicians can push history in the right direction...




By Robert Presser on February 5, 2009
Many around the world celebrated as they watched the inauguration festivities in Washington DC. Barack Obama warned Americans that the challenges they face as a nation are numerous and grave, requiring individual sacrifice and difficult choices to plot a path back to prosperity. While he spent a few minutes speaking to the world, he avoided asking them for their contribution to America's renewal; the purchase of $5 trillion of new US debt to cover a half decade of enormous budget deficits.,,
By David T. Jones on February 5, 2009
One of life's lessons is that no man stands so tall as when he puts the monkey on some one else's back. Appreciating that sobriquet, "Bush 43" jets into history (or at least to Crawford Texas), and a chattering troop of simians have seated themselves on President Obama's shoulders. Caging them, throttling them, or just enduring them are now the Democrats problem as for the first time since 1992, the Democrats control both the Congress and the Presidency...
By Alain-Michel Ayache on January 15, 2009
Pauvre Proche-Orient ! Pauvre Gaza ! Pauvres Palestiniens ! Pauvre peuple en perdition… Comme si le destin continue de s'acharner contre toi pour faire parvenir un message à l'ensemble des pays de la région, et particulièrement à tes « frères » arabes. ..
By Leo Adler on January 15, 2009
As the situation between Israel and Hamas continues to dominate headlines, and the calls for Canada to have an "even-handed" approach and to condemn Israel's "disproportionate" policies are renewed, it might be appropriate to step back a bit and review a few indisputable facts...
By Alidor Aucoin on January 15, 2009
All US presidents eventually reveal their flaws, but the ones who are remembered in spite of their flaws are those who inspire Americans - and by extension all free people - to serve and make a difference...
By David Solway on January 15, 2009
The recent outbreak of hostilities between Israel and Hamas should give us an opportunity to reflect, once again, not only on the current belligerents, but on the role of the obligatory third party to the conflict. I refer to the ground troops of the armies of the liberal-left, aka the Western media, who inevitably tilt the balance of the war they are "covering" in favor of their confederates or, what amounts to the same thing, against the side they reprove.
By David T. Jones on January 15, 2009
We can be confident that, as soon as our long ago ancestors started living in caves, there was "correctness"--social, political, tribal, etc. Just where do you throw your bones after cracking them open and sucking out the marrow? Just where do you perform your bodily functions? Or who speaks (grunts?) in what order in the group meeting?..
By Madhav Das Nalapat on December 18, 2008
First, a matter of terminology. Although the Mumbai terrorist attacks began late evening of November 26, 2008, the siege lasted three days, and hence it would be more accurate to take 11/27 (the midpoint) to indicate the attack. On December 1, www.upiasia.com carried an analysis by this writer on the attacks, pointing out that they were seemingly masterminded by regular elements within the Pakistan army. This was based on information from within the South Asian region that was credible and at levels senior enough to know the facts...
By David T. Jones on December 18, 2008
Washington DC - Washington media has much bruited about the concept of a "team of rivals" for the Obama administration. The label derives from the Doris Kearns Goodwin book of the same name regarding Abraham Lincoln's assembly of a Civil War cabinet incorporating his political rivals, who individually and corporately believed themselves far better qualified than he to lead the country under any circumstances, let alone during a civil war..
By Sharman Yarnell on December 18, 2008
Some years ago I was asked to audition for a stage play called Extremities. It was hot on Broadway with Susan Sarandon in the lead, and Elite Productions was mounting it here in Montreal...
By Beryl Wajsman on November 27, 2008
Saturday was the 45th anniversary of the assassination of President John Fitzgerald Kennedy. That tragedy haunts us still. In many ways and at all times. The writer Mary McGrory said on that day that we shall never smile again. Daniel Patrick Moynihan answered no, we may smile again, but we'll never be young again. For many it was the day hope died...
By Alain-Michel Ayache on November 27, 2008
Après Maher Arar, c'est au tour de trois autres musulmans… canadiens, Ahmad el-Maati, Muayyed Nureddin et Abdullah Almalki de réclamer des dommages et intérêts au gouvernement du Canada pour des crimes commis contre leurs personnes par des pays dont ils sont originaires, tel la Syrie et l'Égypte. Ce qui est regrettable, c'est que le contribuable canadien se voit désormais obligé de payer la facture à la place des dictatures du Proche et du Moyen-Orient, tout cela à cause d'un précédent créé par l'affaire Arar!..
By David T. Jones on November 27, 2008
Journalists are inclined to depict every political bend in the road as a major turning point. Historians know better. And so it is after the 2008 election in which President-elect Obama is being globally greeted with hosannas and depicted as the bearer of solutions to all ills foreign and domestic. ..
By Beryl Wajsman on November 13, 2008
He started by testing the waters. That was what his campaign was all about at the start. Barack Obama burned with ideas and ideals, but he knew as a junior Senator with relatively little national exposure, that his 2008 campaign would probably be all about positioning. Positioning for the next time. But then something happened. Iowa...
By Alain-Michel Ayache on November 13, 2008
Il y a encore quelques mois, l'idée d'avoir un homme de race noire comme président des États-Unis était en soi un défi, d'autant plus que dans l'imaginaire populaire de l'Occident, l'Amérique était encore une entité où le racisme était plus vivace qu'en Europe. Or, voilà qu'aujourd'hui, les États-Unis d'Amérique prouvent encore une fois la grandeur de ce pays et la force de sa démocratie; de quoi constituer une leçon d'ouverture au monde entier...
By George Jonas on November 13, 2008
Yes, it matters. Just because you've seen one president, doesn't mean you've seen them all. If you got the president you always wanted for a neighbour, don't yet heave a sigh of relief. If you got the one you always feared, don't yet despair. Knowing who the president is doesn't tell you everything, or even half of it. Presidents aren't free to be what they are. A candidate may be his own person. But a President is his office. As a leader, he no longer belongs to himself. The Chinese might call him the creature of the three Ps: His people, his place and his period. A leader is a follower by definition...
By The Hon. David Kilgour on November 13, 2008
It is a challenge to address the stark issues posed by the 70th anniversary of Kristallnacht. One difficulty is that too many in my own spiritual community (Christian) stood by during the worst catastrophe in all of recorded history.There were exceptions-some famous, some virtually unknown—but most Christians in Europe and elsewhere, including Canada, did not do enough to love and care for our Jewish neighbours as ourselves. Another is drawing two effective lessons from the Holocaust of practical use today in Canada and elsewhere...
By Lawrence Rosenthal on November 13, 2008