Beryl Wajsman

All articles

Print
Authors > Beryl Wajsman
Beryl Wajsman
By Beryl Wajsman on December 14, 2014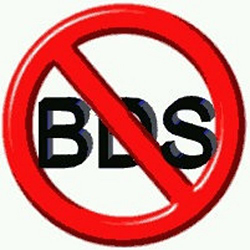 So, Concordia's students have voted in favor of supporting an academic and investment boycott against Israel. The so-called BDS – boycott, divestment and sanctions – movement. "So what?" you might say. Isn't this the annual hypocritical regurgitation of the so-called "progressives?" Yes it is. And as always, it requires a response.
A response not because those involved don't realize their own complicity in lies, but for those who are not so politically involved and may actually think there is legitimacy to this act. A response not to rewrite history, but to remind those involved that the demonization of the Jews is not new and is aligned with the darkest forces of human history.
By Beryl Wajsman on December 10, 2014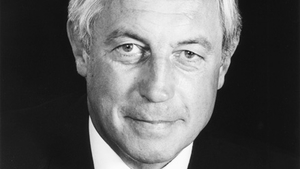 How many words are always written when greatness passes. Yet they are all necessary, as much for the living to continue, as to honor the departed. Because it becomes personal. And as much as any man, Jean Béliveau was personal to all of us.
The memories flood back of watching his fluidity and grace as young children sitting next to our parents. Following his career of greatness that was nearly unparalleled, his achievements were almost markers of our lives. For almost two decades, Hockey Night in Canada was Hockey Night with Béliveau as much as anything else.
By Beryl Wajsman on December 8, 2014

At the time of the terrorist murders of WO Patrice Vincent and Cpl. Nathan Cirillo, we used this space to remind readers of the need for vigilance on the enemy within. That it was not sufficient just to commemorate the service and sacrifice of others. That all of us in our daily lives must be on guard against extremists hiding behind seemingly normal facades.
Among the reasons I wrote that editorial then was because I had actually been asked by someone, "is there really a threat from these groups in our own backyard?" And I was asked this exactly one day before the Vincent murder. Well there was a threat then, and there is now. Right in our own backyards.
By Beryl Wajsman on November 27, 2014

Two stories in the past week brought to light once again the problem of the arrogance of security authority. They are not strictly the types of stories that I have commented upon in the past. Those concerned mistreatment of visible minorities and the compromise of the basic tenets of due process and the rule of law. No, these stories - in certain aspects - could be termed almost routine, yet they still manifest the maladies that threaten our liberties and our lives. Worse yet, they hinder our progress to be truly just.


By Beryl Wajsman on November 27, 2014

Lucienne Robillard's report on cutting government spending and waste is the kind of courageous common sense that comes too rarely yet is so needed. Aside from the specifics, the importance of her work is that it highlights where the Quebec statist model can be cut without affecting the social security programs that we have all paid for during our working lives and which monies were supposed to be treated in trust. Indeed, it demonstrates that dramatic cuts are necessary if we are to keep our social contract viable and our credit worthiness stable.


By Beryl Wajsman on November 27, 2014

Today is the fifty-first anniversary of the funeral of John Fitzgerald Kennedy, 35th President of the United States. Just over a half-century after his assassination, his hold on our imagination does not wane. It is important to reflect on the reasons why.
We live in a petty era colored by false pieties, moral relativism and obsequious pandering to the lowest common denominator. JFK matters to us still because he made courage tenable. Courage to be just. Courage to be compassionate. Courage to be dreamers. And he challenged all our resolves to make it so.
By Beryl Wajsman on November 18, 2014

We yearn for investors from outside Quebec to invest here. We know that foreign investment is critical to job creation and to increased bank credits for small business. So forgive our astonishment at last week's news that the websites of international retailers
Williams-Sonoma, Urban Outfitters, and Club Monaco had been blocked in Quebec because...you guessed..they didn't comply with the language laws! After the Marois legacy of Pastagate and all the other little "gates" we expected this government to stop the madness and reign in the OQLF. Apparently it needs another memo.

By Beryl Wajsman on October 30, 2014

"The Quebec of the future is already visible. A nation within a federation. With one language, one culture, civil law, and distinct social values."
With those words, the Couillard government's Minister for Intergovernmental affairs and the MNA for St.Laurent - one of Quebec's most multilingual and multicultural ridings. - Jean-Marc Fournier reopened a debate we all thought was closed with the election of a Liberal government. "One language, one culture." Really? M. Fournier, you owe voters an explanation.


By Beryl Wajsman on October 30, 2014

"Liberty demands responsibility. That's why so many dread it." George Bernard Shaw wrote those words at a time when the rising tide of fascism was a clear menace, yet so many in western nations felt compelled to excuse and appease. It was they - free citizens - who were afraid of the responsibility that comes with freedom.
I share these words today, because if there is one living testament that can be made to the ultimate sacrifices of Warrant Officer Patrice Vincent and Corporal Nathan Cirillo it is that we - their fellow Canadians whom they served and protected - must understand that it is our responsibility to fight back in civil society against the purveyors and perpetrators of this era's theocratic fascism.
By Beryl Wajsman on September 8, 2014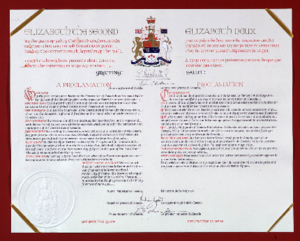 Urban legends are not relegated to second-rate movies or the twittersphere. Too often even elected officials and members of the fourth estate succumb to the easy story line. Whether it is because some really don't understand an issue or because they are wedded to the notion that a "six second sound bite" is all anyone can absorb, they perpetuate realities that are simply wrong. As Daniel Patrick Moynihan once quipped, "Everyone is entitled to their own opinion but not to their own facts."
Here in Quebec, every time the word "Constitution" is mentioned it is always around the issue that this province is not a signatory to Canada's central governing piece of legislation. That is simply false. We are in this debate once more since Premier Couillard mentioned several days ago that it would be appropriate if Quebec "signed" on by 2017, the 150th anniversary of Confederation.
By Beryl Wajsman on August 13, 2014

If he couldn't make it, who could? If he couldn't conquer the demons, how are we to cope? As much as his art touched the millions that loved him, these questions also explain why Robin Williams' suicide touches us all so poignantly.
Williams' battles with depression and substance abuse are well-known. But one does not have to be clinically depressed to empathize with the everyday demons so magnified in illness that Robin succumbed to. We all have them, and constantly battle them.


By Beryl Wajsman on July 14, 2014

Well, now that the only democracy in the Middle East is trying to defend itself, we have the usual calls from some quarters that Israel's response in Gaza is not proportional. Well, the critics may be right.
It is not proportional that Israel gives notice of targeted bombings while Hamas launches bombs without notice. Israel should perhaps adopt that policy.


By Beryl Wajsman on July 7, 2014

On its own, the murders of the three Israeli Jewish teenagers - Eyal Yifrach, Gilad Shaar and Naftali Frenkel - would call for special condemnation . But what makes this even more urgent, is the rush to moral equivalency in so many quarters in the public arena following the heinous killing of Mohammed Abu Khudair, the Palestinian teenager. If this is the last place, and even the only place, where one truth will be stated clearly and candidly then we must do so. These murders are equally repugnant as individual acts. But there is no collective equivalency between the societies from which they arose.

By Beryl Wajsman on June 30, 2014

The Basic Income Canada Network organized a conference over the weekend at McGill advocating for a guaranteed national income plan. The conference showed the practical path to getting it done. We need to, and can, do this.
The broad principles for a Guaranteed Annual Income were first proposed by Daniel Patrick Moynihan, future UN Ambassador and New York Senator, when he served under President Nixon. They came within a few votes in Congress of getting this done in the early 1970s. A GAI would replace other social security programs such as welfare.

By Beryl Wajsman on June 20, 2014

Supreme Court reaffirms our "most comprehensive"of rights Internet privacy and due process protections strengthened.
Friday's unanimous Supreme Court decision in the Spencer case is not only a watershed in privacy rights but also reaffirms that due process is our paramount protection of liberty. The Court ruled that security authorities could not demand of internet service providers the identities and addresses of people unless a warrant was obtained first. It said that warrantless internet searches were "presumptively unreasonable." The Court stated that internet users have a right to,privacy pending a warrant. Yet violations of this basic civil right has been going on for years.
By Beryl Wajsman on June 19, 2014

It's as simple as that. On multiple levels.
The Quebec Liquor Board has rejected a pilot project by the City of Montreal to extend bar hours until 6 a.m. It said the pilot project was "likely to disturb public tranquility." The Agency further stated that, "A project such as this merits taking the time to reflect and to document its feasibility in light of similar experiences elsewhere in the world."


By Beryl Wajsman on June 10, 2014

It was a start. It is important that Premier Couillard and Finance Minister Leitao took the first steps. No tax increases. Hiring freezes in the civil service. At least some symbolic cuts to state engineering agencies like the OQLF that are now eating up about a fifth of our expenditures. Tax cuts for small businesses. Mr. Leitao called this an interim budget pointing out that there are only six months left in the calendar year. It is generally expected that more progress will come in next March's full budget. Here is what we need to see.

By Beryl Wajsman on June 3, 2014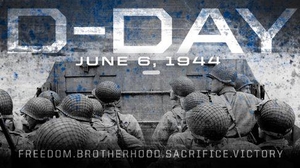 Friday we will remember. We should remember every day. And everyday act with the character and valor of those heroes who stormed the beaches of Normandy.
Friday, June 6th, will be the seventieth anniversary of D-Day. We commemorate the unparalleled heroism of human beings facing inhuman elements to begin the destruction of the most devastating evil in human history and the vanquishing of civilization's most obscene enemy. But the remembrance must also be personal.
By Beryl Wajsman on May 26, 2014

Eighty per cent of our new jobs are created by small business.
Yet it is small business-people who have the most trouble getting credit; the most put upon by government compliance and revenue agents and the most abused by landlords. Most have poured everything they have into their businesses.
They like the independence of being their own bosses.
But there is little money available for big law to protect them from big power. But they are our neighbours. They are the bedrock of our communities.
And it's time we awoke to that fact and band together to protect them and each other.

By Beryl Wajsman on May 26, 2014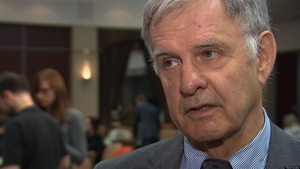 We had met before, but my first meeting with Marcel Côté during the Mayoralty campaign took place on one of those perfect late summer Montreal afternoons that makes us all forget the city's problems and remember why we stay Montrealers. We sat in the window of the café near his office that looked out onto Place Frère-André. The biggest tree was lush and green, with birds and pigeons swooping around having their way with the branches and with the statue of Frère André. The air was sweet with the perfumed scent of some bud gently blown our way by a soft wind.
By Beryl Wajsman on May 26, 2014

The problem with prohibitionary law, is that when the prohibitions are lifted, a new set of problems can arise. Government intervention in our privates lives and choices will always present such problems and dilemmas. And this is true with the re-introduced "Dying with dignity" Bill 52
The new Liberal government has brought forth this PQ legislation into the Assembly as one of its first orders of business. It will pass unanimously in all likelihood. But this question would never have arisen if all governments had stayed loyal to a fundamental principle of natural justice that personal moral choices by adults should be outside the purview of the state.
By Beryl Wajsman on May 16, 2014

As the new Couillard administration prepares its agendas, let's put some pressure on to make sure it gets healthcare reforms right. Health Minister Barrette knows the score. He knows what needs to be done. We must press that the government to have the political will to do it.
As the super hospitals come close to opening, we must be honest as a society and realize that they cannot succeed. The plans were based on the thesis – a correct one - that most people can now be treated on an out-patient basis if enough equipment – enough as to quality and quantity – is obtained. People would do better.
By Beryl Wajsman on May 12, 2014

Last Friday Canada paid tribute to the veterans and the fallen who served in Afghanistan. It was a unique tribute. It was necessary, and it brought comfort and recognition to the families of our soldiers and pride to all Canadians.
There were those who questioned this memorial. They were petty in their criticisms and were silenced by the result.
By Beryl Wajsman on April 28, 2014

We write this on Monday, April 28th, the day the world commemorates the Holocaust. We just attended a ceremony at City Hall at which Mayor Denis Coderre led the Montreal commemoration of "To every person there is a name." This an annual event organized by B'nai B'rith in Montreal. Names of some of the six million Jews slaughtered by the Nazis are read out together with their age, place of residence and place of murder. This ceremony takes place in almost all major cities in the western world. Mayor Coderre was accompanied by much of Montreal's political leadership. He was eloquent, empathetic and emotive. His words and feelings were sincere and authentic.
By Beryl Wajsman on April 23, 2014

I wrote this in 2007 as gas prices were in the 1.20-1.40 a litre range. Now that they have broken 1.50 today in Quebec, it seems opportune to republish this. Sadly the numbers quoted here are more or less the same as seven years ago. It is a crisis. It is also unconscionable. ~ BW
"The bottom line is that in the life of every nation there comes a time of reckoning. That reckoning determines whether its people have the maturity to cast aside false notions and fictitious pieties and assert the strength of their nationhood. If that maturity is lacking, if there is no courage, then citizens condemn themselves to eternal subservience to vested interests."
By Beryl Wajsman on April 22, 2014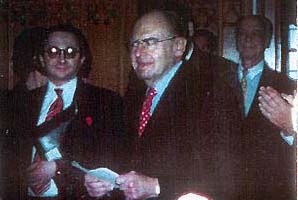 I received the news of the Right Honorable Herb Gray's death Monday night. It was the eve of the last day of Passover. This last day is one of four days in the Jewish calendar when Yizkor prayers - memorial prayers - are recited in memory of departed relatives. And as I reflected on my own late parents, I must admit to pangs of loss for this very special gentleman who was not merely a Parliamentary giant, but perhaps the last of that generation of public servants who always put ideas before identities and principle before partisanship. He was a mentor, guide and most of all a dear friend whose wise counsel I could call upon at all times and in all circumstances even when events and circumstances kept us apart for long periods.
By Beryl Wajsman on April 21, 2014

As we approach Holocaust Remembrance Day this coming Sunday night, and the commemoration of the Warsaw Ghetto uprising that follows soon thereafter, there is a moral duty to take a hard look at the world around us. What we see must compel us to the responsibility of memory and witness. Particularly as, seemingly all around us, there is a desire to forget.



By Beryl Wajsman on April 10, 2014

La semaine dernière, nous avons demandé aux Québécois de voter comme si leurs vies en dépendaient et ils l'ont fait.
La semaine dernière, nous avons écrit que « c'est le référendum ». Les Québécois l'ont compris également et ils ont répliqué avec un « non! » retentissant.
La semaine dernière, nous avons exhorté les électeurs à ne pas pénaliser M. Philippe Couillard d'avoir dit la vérité en ce qui concerne la question de la langue. Ils ne l'ont pas fait.

By Beryl Wajsman on April 8, 2014

Last week we asked Quebecers to vote as if their lives depended on it. And they did.
Last week we wrote that "this is the referendum." Quebecers got that too. And answered with a resounding "NO!"
Last week we urged voters not to penalize Philippe Couillard for speaking truth on the language issue. And they did not.
Perhaps that is the most eloquent legacy of Décision 2014. Quebecers - all Quebecers - rejected the rhetoric of marginalization and the politics of fear. They said "Ça suffit!" to division and discord.
By Beryl Wajsman on April 6, 2014

Clearly, this is the most important vote you will cast since 1995. But aside from the fact that both Pierre-Karl Péladeau and Premier Marois have made it clear that there will be a referendum – whether Quebecers be "ready" or not – depending on which one you listen to, vote Couillard and the Quebec Liberal Party because of his courage to speak some much-needed truths and candidates with the competence to tackle the problems that face us with focus on the priorities that really matter.


By Beryl Wajsman on April 6, 2014

C'est le vote le plus important depuis 1995. Mettons de côté le fait que tant Pierre-Karl Péladeau que Mme Marois se sont clairement exprimé sur la tenue d'un referendum, que les Québécois soient prêts ou non (dépendamment de qui vous écoutez). Votez pour le PLQ et les libéraux en raison de leur courage de dire la vérité qu'on a tellement besoin d'entendre, d'attirer les candidats compétents pour s'attaquer aux problèmes auxquels nous faisons face; l'accent étant mis sur les priorités qui comptent vraiment.


By Beryl Wajsman on March 3, 2014

Back in the 1970s amidst the fear and panic over nuclear power plants, Jane Fonda and Michael Douglas starred in a move set in California called "The China Syndrome." The story centred on a nuclear power plant gone wrong, and the hypothesis was that if the nuclear rods went out of their cylinders they could melt through the earth's core all the way to China.
Last week's attack by the OQLF on a store in Chelsea, Quebec called "Delilah in the Parc" raises the spectre of a different kind of China Syndrome. The syndrome of state censorship of public media and communication.
By Beryl Wajsman on February 28, 2014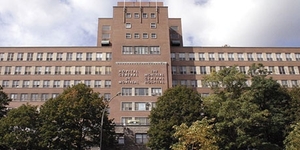 Avis au ministre de la Santé M. Hébert : Les gens ne croient plus à rien et ce, pour de bonnes raisons.
Le débat récent sur la « régionalisation » des hôpitaux et où ils peuvent se faire soigner peut embrouiller même les gens raisonnables qui pensent qu'il ne s'agit pas d'un simple malentendu, mais d'un ballon d'essai qui a mal tourné.
Comme le lecteur peut s'en rappeler, il y a quelques semaines, le Ministère de la Santé a émis des directives à l'Hôpital Général Juif – mondialement reconnu, entre autres, dans leur spécialitéen traitement du cancer – à l'effet que les gens qui viennent de l'extérieur d'une région géographique spécifique ne devraient pas être admis comme patient à l'hôpital ni avoir droit à des soins.
By Beryl Wajsman on February 28, 2014

Memo to Quebec Health Minister Hébert: nobody believes anything anymore. And with reason.
The recent back and forth on hospital "regionalization" and where patients could get care, can rightly leave reasonable people thinking that this wasn't so much a misunderstanding as a trial balloon gone bad. The reality is there is no way to fix it.
As readers may recall, the Health Ministry issued directives several weeks ago to the Jewish General Hospital – world renowned in cancer treatment among other areas – not to admit as patients, nor administer care to, anyone outside of a specific geographically defined area.
By Beryl Wajsman on February 17, 2014

As I have written before, reasonable people can agree that laity in the areas of the public square where we make laws, interpret them and enforce them has a long history of tradition and jurisprudence in western democracies. There have even been lay regulations in public schools that have withstood tests of intellectual rigour and legal challenge. What is not acceptable about Bill 60 is the breadth and depth of its imposition of secularism in areas such as healthcare where it is irrelevant. It should not, and must not, be imposed beyond the confines described here.