If Philippe Casgrain hadn't gone into law he might have been actor.
Mr. Casgrain, who died Feb . 28 at 82 was one of those cultivated, old-world figures with a sense of panache. A specialist in commercial and environmental law, he often relied on his natural charm to argue a case. "I'm always anxious for the judge to take his seat in the courtroom so I can put on a show for him," he once told a reporter, "You have to be as well prepared as any actor if you are going to be convincing and win any sympathy for your client."
Philippe Casgrain was born in Rimouski, Que., April 17, 1927. He was named for his grandfather, Philippe Baby Casgrain, who was a federal MP in the 1880's; his father, Perrault, was a high profile lawyer, who during the Second World War, was a minister without portfolio in Quebec Liberal Premier Adelard Godbout's reform administration.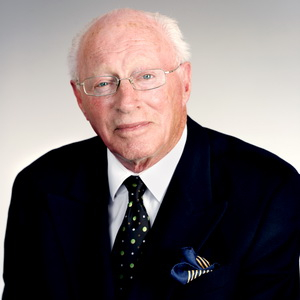 As a young man, Philippe had a mind of his own. Initially, he flunked out of law school. But he kept at it until he obtained his law degree from l'Universite Laval. Admitted to the Quebec bar in 1952, he came to Montreal to start his practice with Magee, O'Donnell and Byers. At the time, English-speaking law firms were not generally open to French-Canadians, so it was a courageous step for him to take. In 1958 he was made a junior partner, was named a Queens Counsel in 1965, and rose through the ranks to became one of the founding partners of the national firm which is today known as Fraser, Milner, Casgrain.
Always dramatically dressed and impeccably groomed, he had the charisma and cool intellect of a matinee idol.
"He was an omnivore in law. He was very versatile, he wanted it - the whole thing," said his son-in-law noted constitutional lawyer Julius Grey. "He was a performer. When he delivered a speech, you didn't get a speech, you got a show. His whole life was politics. You won't find it in the history books, but all the people who made the Quiet Revolution in Quebec in the 1960's, - Lesage, Levesque, Lapalme, Kierans, - they all listened to him. He advised ministers and made significant contributions to Quebec's social programs."
Mr. Casgrain loved to read. He collected first editions of French classics, and regarded libraries with the same reverence as a chapel, as a place to read, reflect and be inspired. He especially admired the works of Lord Denning, the so called "people's judge," who was responsible for sweeping changes to contemporary British common law. Active in Liberal party politics, Mr. Casgrain believed that a background in the liberal arts - history, politics and literature - was indispensible to the practice of law. He served as the secretary of the Canadian Human Rights Foundation, and as Batonnier of the Montreal Bar in 1980, he was responsible for introducing a network of law libraries throughout the province. "He was a lion in the courtroom, he fought like a lion for his clients," said McCarthy, Tetrault's Gerald R. Tremblay, former Batonnier of Quebec. "He would own the place, cross examine as no one could, and argue with vigour and conviction, often revealing his deep knowledge of the law and of culture, quoting Balzac or Shakespere, and tossing in Latin phrases. He had a great sense of humour. He loved to laugh, and laughed often. His spirit was infectious." Lawyer Raynold Langlois agreed that while Mr. Casgrain could cut an argument to shreds, "it was pleasantly instructive to hear and watch him do it."
Mr. Casgrain was also known as an active mentor, and took an interest in guiding the careers of rising bright young juniors in the profession. He served on a number of corporate boards, was involved with the National Theatre School, and was a senator of the Stratford, Ont. Shakespeare Festival.
His marriage in 1954 to Claire Kirkland, a lawyer, and the first woman to be appointed to the Quebec cabinet, ended in divorce in after17 years.
He is survived by their three children, Kirkland, Marc and Lynne.