The Cello Suites: J.S.Bach, Pablo Casals, and the search for a baroque masterpiece,
By Eric Siblin House of Anasi Press,
320 pp. $30.00
Eric Siblin has a foot planted firmly in two musical worlds. A film maker and widely travelled Montreal Free-lance journalist and documentary film maker who cut his teeth as a newspaper pop-music critic, Siblin, 48, has entered the so-called classical sphere with his first book by deconstructing J.S. Bach's cello suites. It is an extraordinary effort, a free-wheeling literary riff about the art of making music . Like travel writer Bruce Chatwin, Siblin condenses worlds into pages and leaves a reader hungry for more. He became fascinated with the "dark moody tones'' of the cello suites nine years ago after hearing them for the first time played at the Royal Conservatory of Music In Toronto .. "I had no reason to be there," he writes, … "but I might have been searching for something without knowing it. Top 40 tunes had overstayed their welcome in my auditory cortex, and the culture surrounding rock music had worn thin. I wanted music to occupy a central part in my life, but in a different way."
With the violincello as his muse, Siblin set out to tell the story of the history of the suites. In the course of his investigation he deftly blends biography, history, travel writing, autobiography and music appreciation. He is not only interested in the music, but also in the air of the suites neglect, their history, how they are played and why in a time of rock and rap, they continue to captivate. "Connect the notes, and a story emerges," he assures us. And what a story it is.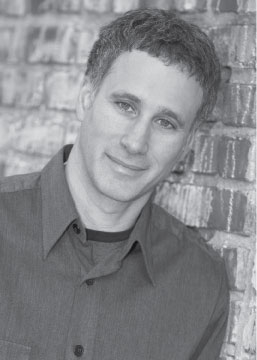 The six chapters in the beautifully designed book each represent one of the suites. Each chapter then has six sub-chapters that correspond to the six movements in each suite. Siblin takes us to the Royal Library of Belgium to examine Bach's autographed manuscripts then jumps from the baroque period to introduce us to the Catalan cellist, Pablo Casals, who discovers the suites in Barcelona in 1890 when he was only 13 years. The book then paints an intriguing portrait of Casals, who exiled himself from Spain in 1938 after facist dictator Franciso Franco came to power and rescinded Catalan autonomy and banned the Catalan language.
In pursuit of his story Siblin leaves no string unplucked, so to speak. He explores the number symbolism in Bach's compositions and managed a chance encounter with Walter Joachim, the very first cellist with the Montreal Symphony Orchestra was especially serendipitous. "To stumble across Walter was to befriend the cello suites," he writes, "He embodied their history from his days as a student in Germany to hearing Casals play to surviving the Second World War."
Siblin became a card carrying member of the American Bach Society, and, taking Joachim's advice, even went as far as to take cello lessons, "practicing alone in my Bach shed with 50-odd amateurs doing the same elsewhere." From him we learn firsthand how difficult an instrument it is to play. "The amazing thing about playing the cello is its deep resonance," he writes, "how the tones fill your entire body as if it were a sound box of flesh and bone." He eventually gave up on the cello and began learning a Bach suite on his guitar.
The intensity of Siblin's commitment in an age of itunes and YouTube throbbing with rock and rap and new age music is enviable. His musings on the contingent nature of music are especially observant. "Will U2'S oeuvre still be performed three centuries from now? And will music scholars still be sifting through old shoe boxes in search of lost U2 compositions?" ' he asks. "It is very possible. One also expects that Bach will continue to be a major musical figure, but there is only so much music that posterity can possibly have time for."