Among the victims of Bernie Madoff's alleged Ponzi scheme were a number of prominent Canadians, including former Westmount resident Phil Robinson.
Robinson, part-owner of the Gray Rocks and Mont Blanc ski resorts, lost about $4 million to the accused Wall Street swindler, according to a report by The Globe and Mail newspaper. His extended family lost upwards of $13 million.
"I lost all the liquid assets I had - I would say 95 per cent of all the liquid assets," he told The Métropolitain.
"I've got very mixed feelings. I feel sorry for all the people who lost money. But I'm 83-year-old and I'll survive it."
His name was among thousands made public last week after a list of Madoff's potential clients surfaced in a filing in a U.S. Bankruptcy Court in Manhattan.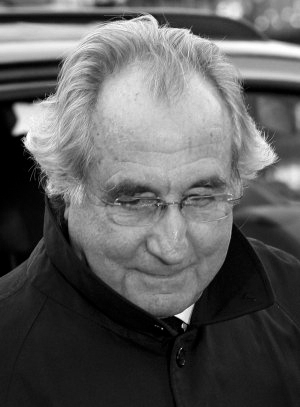 The New York money manager and former chairman of the NASDAQ stock exchange was found to have allegedly run the asset management arm of his investment firm as the largest Ponzi scheme in history, with losses topping a staggering $50 billion.
Clients - from banks, investment firms, Hollywood and sports celebrities to individuals and charities - flocked to Madoff's investment firm as he regularly brought them steady returns of almost 12 per cent annually.
Other prominent Quebecers named on the list included Gerbro Inc, a Montreal investment firm .
The list also names A. Segal Holdings, owned by Alvin Segal of Peerless Clothing fame, the largest domestic producer of high-end clothing in North America that produces under the names Ralph Lauren, Calvin Klein and Michael Kors, among others.
However, Peerless Clothing's vice-chairman Elliot Lifson, denied any money had been invested with Madoff. "It's wrong, an error, a mistake," he said. "It's a definite no."
Not all the names on the list were necessarily clients. Some may have been on Madoff's mailing list.
Robinson said he began investing with Madoff 20 years ago and said he's simply going to make do with a lowered standard of living.
"I feel very sorry for the people who were hurt and all the charities who were involved. My empathy is with them," he said.
And while he may have recently lost his life savings and one of his resorts - in an unrelated matter, Gray Rocks will close close its doors this spring after 102 years of operation - he has kept his sense of humour. He may just take a job as a ski instructor, he laughed.
As for how he feels about Madoff?
"Really nothing. He's just another crook."