All articles
By Beryl Wajsman on March 13, 2013
Les gens devraient lire le projet de loi et comprendre que le mal est possible ici. Il n'est pas question de langue dans ce projet de loi. Il est question d'une tentative vénale par un gouvernement qui a dû reculer sur presque toutes ses promesses de tenir la ligne de partie de sespurs et durs grâce à une politique de diabolisation, d'invalidation et d'interposition.
By P.A. Sévigny on March 13, 2013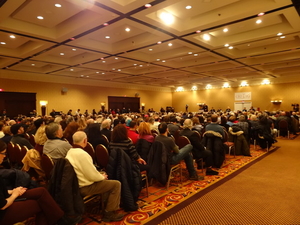 "Canadian rights in Quebec are in jeopardy," group warns, " and maybe it's time for a Maple Spring."
In what many have called the largest gathering against discriminatory Quebec acts that curtail civil rights since Premier Bourassa used the notwithstanding clause in 1989,some 800 people crowded into the downtown Delta Hotel in order to attend a conference staged by CRITIQ ( Canadian Rights in Quebec.) CRITIQ is a broad alliance of anglophones, allophones and francophones dedicated to ensuring that constitutionally enshrined Canadian civil rights - particularly with respect to language - are respected in Quebec.
By Beryl Wajsman on March 13, 2013
Angelica Montgomery`s report on CJAD this morning that the CAQ opposes important elements of Bill 14 is gratifying. But this is not over. The CAQ will be voting against Bill 14 because it rejects closing English CEGEPs to francophones, and it supports the right of municipalities to determine and protect their own bilingual status. The CAQ also wants the exemption for soldiers' children to be maintained.
By Beryl Wajsman on March 13, 2013
The man who is arguably Quebec's busiest Minister, and some would say the one holding the brief on the most contentious issues, took time out for a rare weekend interview this past Saturday. Jean-François Lisée, Minister for International Relations, External Trade, La Francophonie and Minister responsible for Montreal, forthrightly addressed concerns on the politics and policies of language of the Marois administration that have many Montrealers, regardless of cultural background, angry and concerned. To his credit, Minister Lisée set no preconditions on the questions that would be posed.
By John N. Buchanan on March 13, 2013
Ever since the PQ returned to power (and in the election campaign beforehand) language has been back on the political agenda. A draft law with new provisions to bill 101 is presently before the National Assembly, proposing to tighten the language rules for businesses with at least 26 employees (down from 50) and requiring CEGEPs to give priority to English students first before granting spots to francophones. In addition, the proposed law - in a perverse way - guarantees that any French employee cannot be fired because they are unilingual, raising the spectre of an endless parade before the tribunals of wrongful dismissal cases, based on language, and a fear amongst businesses of hiring unilinguals.
By Jim Wilson on March 13, 2013
Scotland has many historical links with Quebec .Montreal, with its street names and institutions, provides signposts to that past. Despite the connections, in their quest for independence the two are literally and metaphorically oceans apart. Quebec's additional difficulties compared to those facing Scotland are numerous; in politics, history, culture or geography, there are substantial differences. However, in the crucial matter of the economy, both face similar challenges.
By William Johnson on March 13, 2013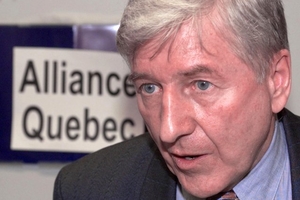 Was it symbolic? Quebec's labour minister Agnès Maltais took a plane to the national capital Monday but was unable to land. The airport tarmac was covered with freezing rain making a landing dangerous.
The Quebec minister flew to confront Diane Finley, the federal Minister of Human Resources and Skills Development. Maltais insists that Ottawa doesn't understand Quebec's labour market. She came intending to set Finley straight and insist that the reformed program for employment insurance that went into effect in January be rewritten to suit Quebec. In fact, the policy of the Quebec government is to demand the total transfer of employment insurance to Quebec, as part of "la gouvernancesouverainiste."
By Ryan Bellerose on March 13, 2013
I am a Métis from Northern Alberta. My father, Mervin Bellerose, co-authored the Métis Settlements Act of 1989, which was passed by the Alberta legislature in 1990 and cemented our land rights. I founded Canadians For Accountability, a native rights advocacy group, and I am an organizer and participant in the Idle No More movement in Calgary. And I am a Zionist.
Let me tell you why.
By Amb. Freddy Eytan on March 13, 2013
Jerusalem - Le Président des Etats-Unis sera reçu en grande pompe et avec tous les égards dus à la politesse et les respects du protocole. C'est naturel et normal pour accueillir le chef de la plus grande puissance de la planète, celui qui nous dicte l'ordre du jour mondial.
Obama a enfin choisi Israël pour marquer son premier voyage officiel à l'étranger. Il avait manqué le rendez-vous historique lors du précédent mandat et sans doute a commis une erreur stratégique en préférant le Caire à Jérusalem.

By Akil Alleyne on March 11, 2013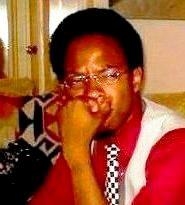 New York - In my last comment in these pages, I cautioned federalists against allowing the Parti Québécois' underwhelming 2012 election performance to lull them into complacency. Even with a mere minority government, the Péquistes will pounce on any political friction between Quebec and the rest of Canada, the better to roll the referendum dice again. There is no telling what developments may so offend Quebecers as to make a third referendum a realistic possibility. Separatism has appeared to go into terminal decline before and yet still experienced frightening resurgences, usually with little or no warning. It is exactly when separatist sentiment is at low ebb that federalists should prepare a strategy for dealing with the threat if it ever rears its head again.
By Beryl Wajsman on March 13, 2012
So Justin Trudeau finally did speak to the "Reviving the Islamic Spirit" conference in Toronto yesterday while refusing to meet with representatives of the Muslim Canadian Congress and B'nai B'rith who expressed concern that this Conference had been taken over by Islamists.
Trudeau then attacks his critics for practising the politics of division while speaking to Islamists who have made division and exclusion the hallmarks of their public face without uttering a word about that.